Joe Gumm sits down with Jessica Caldwell, Senior Analyst with Edmunds, to get the latest on how dealerships around the U.S. performed in the month of November and to discuss car buying trends for 2018.
November Numbers Start Strong
"The month started out really strong. If you look at the first few weeks of November, it's pretty strong, but Black Friday at month end didn't really give it quite the punch that we've seen post-recession."
Black Friday Sales Lower Than Expected
"Well, it looks like it was probably spread out throughout the month. The sales at the beginning of November were pretty strong, but sales kind of dropped off. So I think the earlier that automakers are doing the advertising, probably with dealers starting November 1st, is why we saw consumers get ahead earlier and be more spread out through the month," says Caldwell.
L.A. Auto Show Sees SUVs and Crossovers Still Trending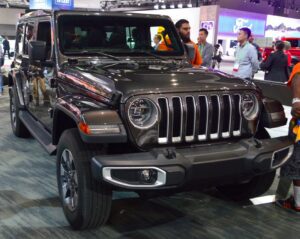 "It is definitely an SUV world we live in out in California. There is such a concentration there, but I think that reflects the overall market share. So it's any SUV brand that dealers want to move. People are buying everything from the very small to the very large. So I think all automakers want to have all those flavors to ensure that they're not losing customers to their competitors," Caldwell says.
Deals Sweeten on 2017 Models
We'll see automakers sweeten the deals to clear out lagging 2017 SUV inventory. We've seen inventory numbers drop down, but there's still a lot of 2017 models out there. Deals would be concentrated there.
The key for a lot of dealers and automakers is to get those 2017 models out by the end of the summer, because you don't want them lingering on the lots in 2018.