The United States has ratified the United States-Mexico-Canada Agreement on April 24th and has notified its trade partners in the agreement. That makes way for the USMCA to go into effect on July 1st, 2020, according to U.S. Trade Representative Robert Lighthizer.
It comes at a crucial time for the American economy. Virtually all industries have experienced a significant downturn, putting the nation in crisis mode. Lighthizer puts stock in the USMCA to facilitate recovery efforts.
"The crisis and recovery from the COVID-19 pandemic demonstrates that now, more than ever, the United States should strive to increase manufacturing capacity and investment in North America," Lighthizer said. "The USMCA's entry into force is a landmark achievement in that effort."
What It Means for Automotive
Advertising Partner

Key principles in the agreement are rules stating its purpose to "transform supply chains to use more United States content, especially content that is key to future automobile production and high-paying jobs." It's also intended to bring more parts production back to the US and restore higher wages for auto and parts production here at home.
Between 40 and 45% of parts and assembly production will be required to maintain wages of at least $16 per hour. This is both job security for those in parts production and vehicle assembly – when it returns to operation – and will bring thousands of jobs back to American soil.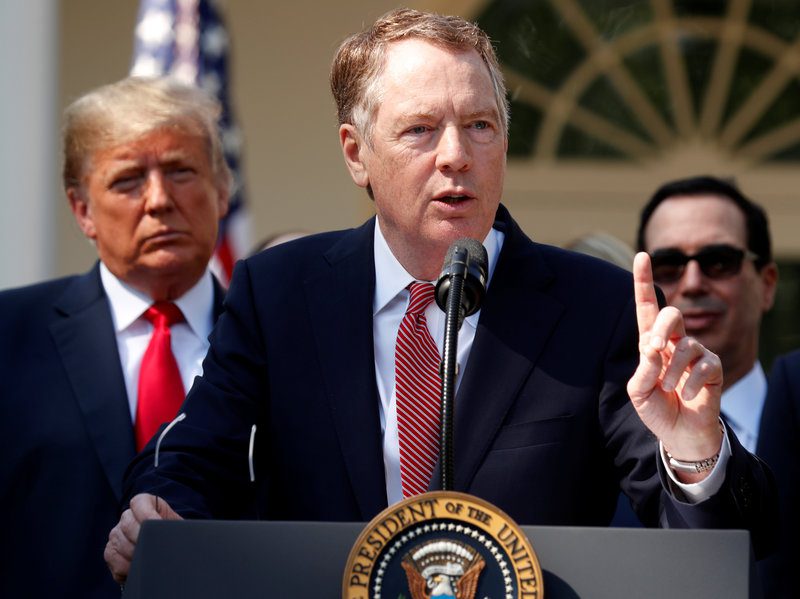 Stronger rules of origin will also be enforced, ensuring vehicles and vehicle parts will be manufactured from raw materials sourced in the U.S. 
Vehicle Costs are Sure to Increase
What cost does the USMCA come at? It's a guarantee that the automotive market will benefit on the supply side, but it's also sure to affect the retail auto sector.
The cost of manufacturing a car is destined to climb. Cheap steel and aluminum 'dumped' on the U.S. have helped keep manufacturing costs lower, and even more so when used to manufacture parts and vehicles on foreign soil. By sourcing higher-cost raw materials at home and increasing labor costs, it's inevitable that expenses will be passed onto consumers at the dealership. 
Will It Affect Sales for COVID-19 Recovery?
While manufacturers can install labels stating their vehicles are proudly built in America, the question remains of whether or not consumers are willing to pay more for their cars. In 2019, the average selling price for a new car in America was $36,400 – the highest it has ever been. The trend was driven up due to customer preferences toward pickup trucks and SUVs primarily.
In an economy where the unemployment rate is forecast to hit 16-17% according to Trump's economic advisor Kevin Hassett, and the GDP is expected to shrink 20-30% in Q2 2020, it's unlikely the economy can support higher car prices. With an unemployment rate four times higher than March, car buyers will ride out the downturn to buy a vehicle.
What happens in the meantime? That's a question that remains to be answered and automakers will need answers sooner rather than later. With higher costs, fewer buyers, and an economy that needs to be propped up to recover, there's work to be done to position the sector for a bounce back.
---
Did you enjoy this article from Jason Unrau? Read other articles from him here.
Car Biz Today, the official resource of the retail automotive industry.

Be sure to follow us on Facebook and Twitter to stay up to date or catch-up on all of our podcasts on demand.
While you're here, don't forget to subscribe to our email newsletter for all the latest auto industry news from CBT News.