Today's consumers are counting on their dealers to be transparent more than ever. Video is a fantastic resource to build trust due to the clear and honest communication it makes possible, but is hardly utilized in the auto industry outside of marketing. On this episode of Inside Automotive, Joe Shaker, the Founder and CEO of TruVideo, a fixed operations-focused video platform, and CEO of Shaker Auto Group, joins host Jim Fitzpatrick to discuss how dealerships and customers can benefit from TruVideo's services.
TruVideo is a platform which allows service departments to send video evidence of repair needs to customers via text. Using a smartphone, technicians can showcase the problems they discover in a vehicle with proof owners can trust. While the service drastically improves the transparency in the repair process, the added benefit of instantly communicating with customers in a way which allows them to respond in their own time is sure to be a game-changer.
Shaker was inspired to improve the transparency of auto-retail by his own customers. After some research, he discovered that every one of his clients had experienced some level of distrust during their service experience, even if their overall impression of the business was excellent. Realizing that all dealerships shared his struggle of building rapport with clients, and finding few resources to combat distrust, Shaker was motivated to create the TruVideo platform.
It may seem strange that transparency in the dealership would be difficult to achieve, but, as Shaker notes, "truth is illusive." While retailers and their fixed operations departments can be 100% honest with their clients, vehicle owners are naturally inclined to be extremely protective of their cars, which now cost more than ever. Convincing customers that a business has their best interest in mind can be an uphill battle, even with loyal buyers. Video diagnostic reports are an important and necessary step to repairing the relationship between consumers and technicians.
Dealerships work hard to give their customers the best service, but outdated practices and technology are rife within automotive retail. As it becomes more and more difficult to discern truth from reality, retailers need the best resources on their side to protect their transparency. TruVideo is an excellent platform for dealers looking to navigate this new era of car sales, and is sure to be welcomed by everyone, including weary technicians who may have interacted with one too many armchair mechanics.
Visiting the 2023 NADA Show? Learn more about TruVideo by scheduling a demo here or visit the team at booth #6817.
---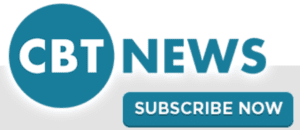 Did you enjoy this interview? Please share your thoughts, comments, or questions regarding this topic by connecting with us at newsroom@cbtnews.com.
Be sure to follow us on Facebook, LinkedIn, and TikTok to stay up to date.
While you're here, don't forget to subscribe to our email newsletter for all the latest auto industry news from CBT News.