Sean Gardner has spent twenty-one years immersed in the automotive retail industry and is just as motivated and optimistic about the future than ever. Jim Fitzpatrick, of CBT News, had the opportunity to speak with Gardner from The Verde Group and talked about common mistakes made during the sale process, what it means to provide red carpet experience, and how the right training can help you make an extra month of sales.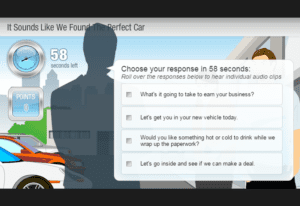 The average customer spends seventeen hours online while shopping for a car. So, it can be expected that when that shopper finally makes their way to your dealership it's with intent. They are ready to buy and now the sales employee need to take the reign. This is where a lack of sales training becomes apparent, Sean Garner explains during our interview at the NADA Show this year. He shares that dealers tend to spend more effectors and money on bringing the traffic to the dealership rather than providing the right training and tools for their employees to close the deal or ask for the sale.
According to statics, dealers spend Ninety-four percent of their dealerships money on trying to attract or generate more leads. This means that only six percent is spent on sales employees and dealership management training.
The Verde Group has always believed that by helping others get what they want, you can have everything you want. The building blocks to achieving that can be found in any of their training programs. With their roster of elite trainers, classes for sales or management, or books and workshops, the group has compiled all of their knowledge from over the years and put it within reach of any dealer and or dealership.
Click Here for more information about Joe Verde and Group.