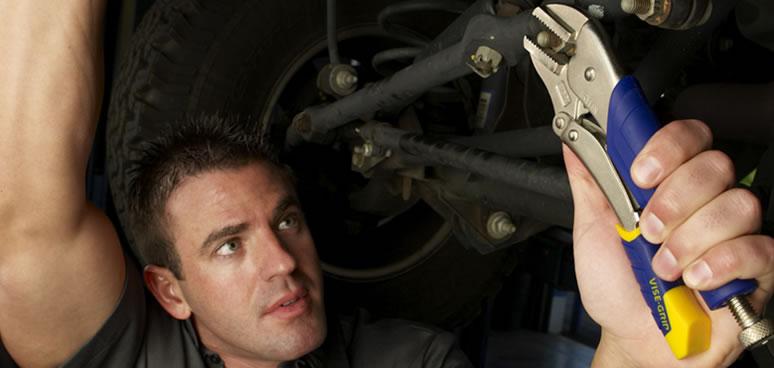 As a service manager, you want to do everything possible to make your technician's job easier. Considering that most auto techs must supply their own gadgets for the job, could you do something different that would increase productivity and improve morale? As you consider the tools the service department should supply for techs, you run into several problems. Who gets the tools, how are they stored and what ensures they will be used properly?
These are all good questions that must be addressed before you decide to purchase tools for your technicians.
Basic Tools that Could Be Supplied for Techs
You want to control costs as a service manager, so choosing the right tools would be the first area to think about. Whether the mechanic is supplying their own tools or you provide them, each of them must have access to these very basic pieces of equipment.
Screwdrivers
Socket set
Wrench set
Hammer
Pry bar
Pliers
Allen wrenches
Scissors
Oil filter wrench
Spark plug gapper
Flashlight
OBD code reader
Voltmeter
These are the tools that will get the most basic jobs done. Without these tools, the mechanic wouldn't be able to accomplish simple tasks, such as oil changes and filter replacements. However, should the shop really supply all of these things?
Why Mechanics Provide Their Own Tools
It is standard practice in this country for mechanics to supply their own tools. While many specialty tools are often kept on hand at the dealership, all basic tools must be the responsibility of the worker. Considering the low pay rate of most mechanics, it seems unfair to make them also supply their own gadgets. With that said, there are some good reasons for this practice.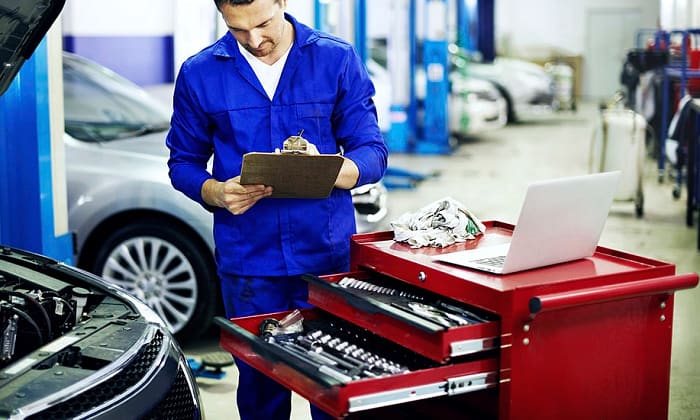 If the shop were to supply the tools, there would be several problems to contend with. First, who is going to make sure they are well taken care of? Will the tools arrive back at the proper location after the mechanic is done with them? Also, what happens when two technicians require the use of the same tool?
With all of these problems in mind, it's clear that providing a complete array of tools to the technicians isn't the best idea. So, where do we go from here?
What Could Service Departments Do?
There are several steps the service department could take to keep everyone happy. In the case of an apprentice coming in that doesn't have their own tools, it might be best to offer a bonus to one of the technicians whom the trainee can shadow. During this time, the mechanic's tools will be shared.
Aside from this, as we continue facing a nationwide mechanic shortage, dealerships must be willing to step up and offer more to the technicians.
The sales of cars haven't slowed down and labor rates continue to rise. Shouldn't this rise in revenue be passed onto the loyal technicians? You could offer a regular tool allowance or simply increase the pay rate.
With either of these options, you set your dealership apart from others in the area, making your technician positions easier to fill. In this day of shortages, anything you can do to gain that advantage is a plus.
---
Did you enjoy this article from Brian Jones? Please share your thoughts, comments, or questions regarding this topic by submitting a letter to the editor here, or connect with us at newsroom@cbtnews.com.
Be sure to follow us on Facebook and Twitter to stay up to date or catch-up on all of our podcasts on demand.
While you're here, don't forget to subscribe to our email newsletter for all the latest auto industry news from CBT News.