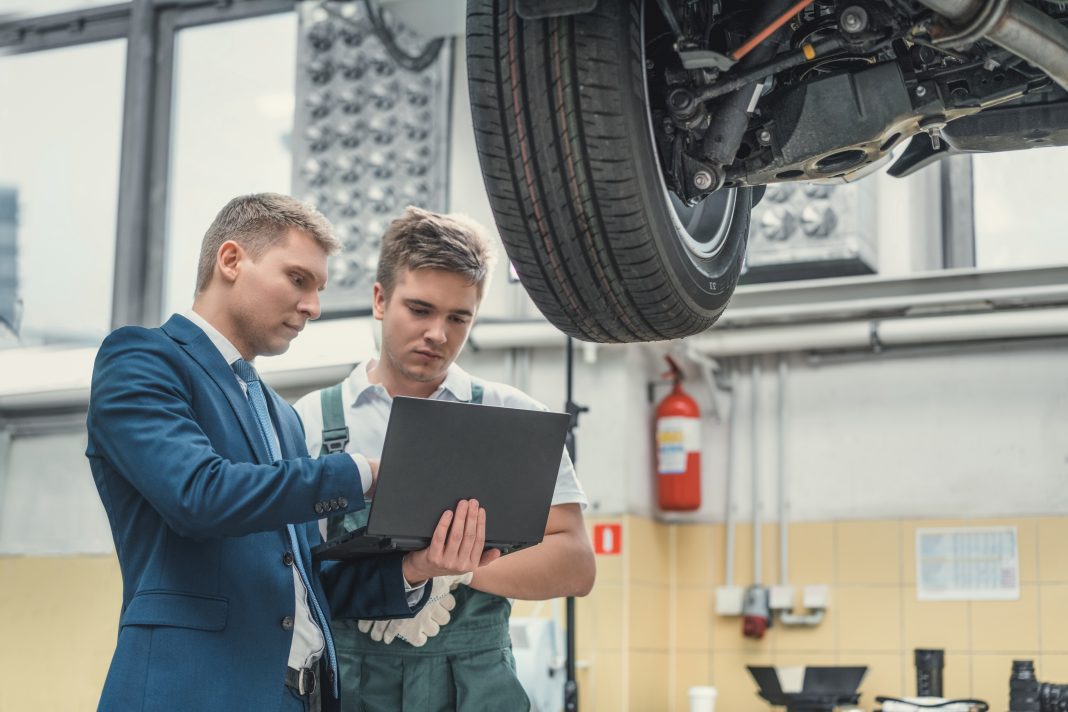 With the average car spending nearly 12 years on the road, your service department could be highly profitable if managed correctly. With service managers constantly being evaluated on performance, it only makes sense to look for areas where you can control costs.
We evaluate the overlooked areas where your shop might be losing money. From tightening up the use of specialty tools to negotiating uniform contracts, there are plenty of ways to pinch pennies for a more profitable operation.
1. Prevent Missing Specialty Tools
Even if your auto technicians are supplying their own basic tools, there are still specialty tools supplied by the dealership for occasional use. Whether your mechanics are using a high-tech OBDII scanner for diagnostics or a unique puller for repair, these tools can be very expensive.
Service managers want to believe that all of the employees are going, to be honest, but it only takes one bad apple for tools to go missing. To ensure all of the tools are accounted for, you want to put someone in charge of the use. You can implement a sign-out sheet with the parts department, ensuring accountability at all times.
2. Regulate Small Hardware
If your service department has unsupervised access to bins of screws, nuts, bolts, and washers, these small hardware components are going to fly off of the shelves. Not only will dishonest mechanics help themselves to what they need, but they will also be used without billing the customer.
All hardware should be requested from the parts counter and the mechanic should be required to assign it to a particular job. While it might not seem that a few missing bolts could cause a decrease in profitability, these small parts add up quickly.
3. Bill All Shop Supplies
Any shop supplies that are used should give you a negative cost. All of the expenses, plus some profit, should be passed on to the customer, no matter what the part is.
If the dealership is in a state that allows you to charge for the supplies, you should do that. The supply charge needs to reflect the number of fluids used and other small parts. If your dealership is in a state that doesn't allow charging for the supplies, they need to be listed as parts instead.
4. Negotiate Uniforms
Supplying service uniforms is a great way to advertise and doesn't cost too much. However, there are times when your team isn't wearing the uniform and you are simply wasting money.
There is no reason to pay the uniform company while your technician is on vacation. To keep you as a customer, they will happily adjust the bill when needed, allowing you to increase the profitability of your department.
5. Revise Service of the Parts Washers
Service managers must review the service contract of the parts washer machine. Very often, the representatives are paid on commission, which is why they want to come to the shop more often for cleaning.
You could choose to extend the intervals or have your technicians tell you when an appointment is necessary. Who better to maintain the condition than the mechanics who are working with it every day?
Increase Profitability Without a Lot of Work
With these five simple steps, you can make a noticeable profit increase and look like the star of the dealership. Once you have taken control of these areas, you will have a well-oiled machine.
---
Did you enjoy this article from Brian Jones? Please share your thoughts, comments, or questions regarding this topic by submitting a letter to the editor here, or connect with us at newsroom@cbtnews.com.
Be sure to follow us on Facebook and Twitter to stay up to date or catch-up on all of our podcasts on demand.
While you're here, don't forget to subscribe to our email newsletter for all the latest auto industry news from CBT News.