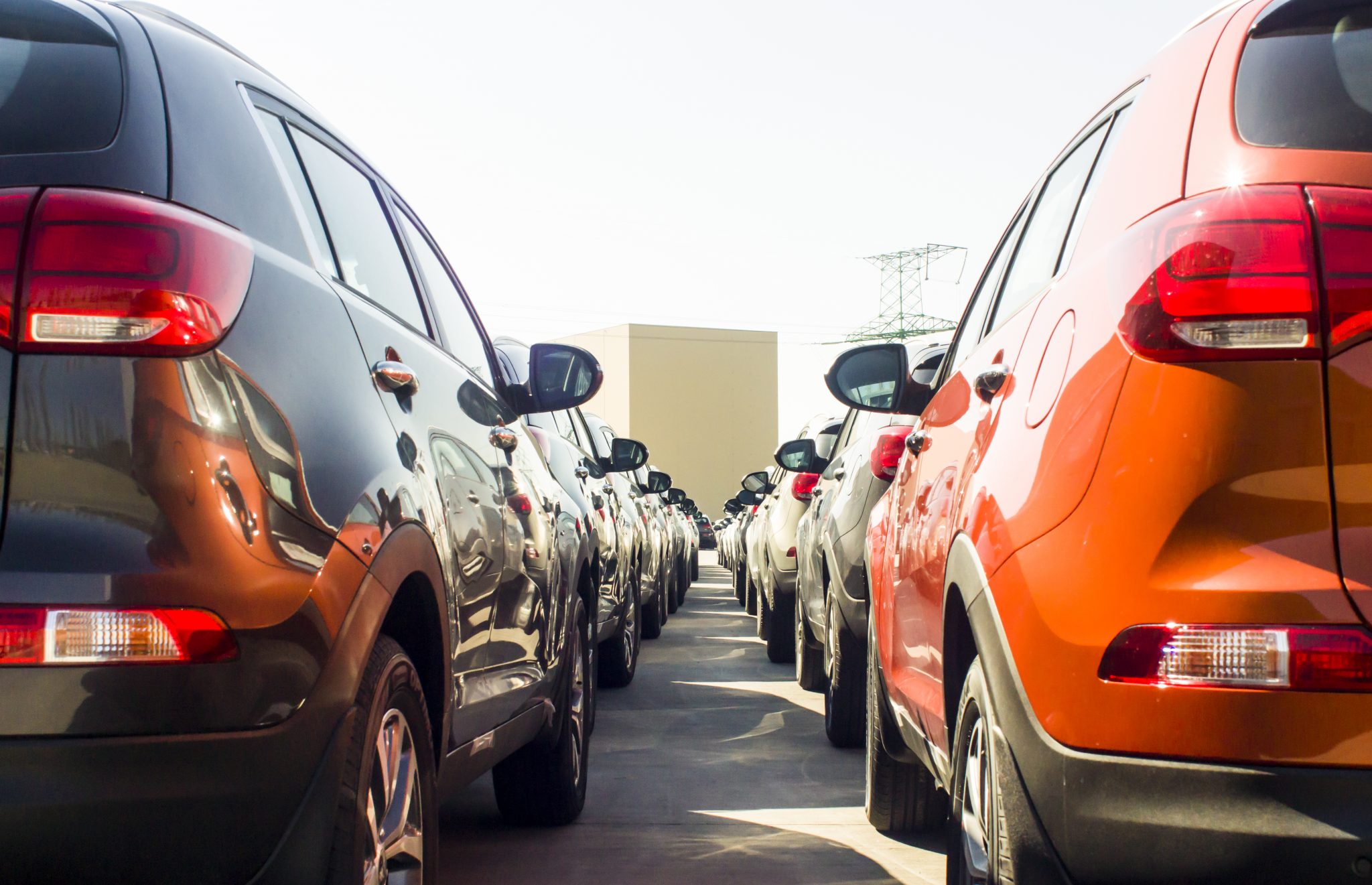 March seemed like a promise of good things to come in relation to auto sales. However, analysts were right to be cautiously optimistic. April's auto sales saw a five percent decline when compared to last year's numbers. In comparison to last month, March saw sales of approximately 1,653,529, and April's estimated numbers dropped to 1,349,742. Most major brands saw declines as April came and went, making an even stronger case for analyst's predictions of a weak sales year. Who were the winners and losers? What can explain this decline? What factors will impact consumers down the road? Read on for four takeaways from April's auto sales numbers.
Subaru Continues to Shock the Industry with Fiat-Chrysler Not Far Behind
Subaru has figured out a winning formula to stand firm against the storm of seasonal volatility. It is one of the only major automakers to post gains in April. It saw a 1.5 percent increase over April 2017 and a continued trend of 77 consecutive months of yearly month-over-month growth. The automaker also celebrated its 9 millionth car sold. It is the best April the company has ever had, and its Crosstrek continues to come out on top. While Fiat-Chrysler has not seen as much long-term success as Subaru, the automaker is also defying expectations. Their overall vehicles sold were up five percent in April, while retail sales only saw a decline of one percent. The Jeep Wrangler is almost single-handedly pushing Fiat-Chrysler to better numbers. Sales for the car increased 20 percent, while all other vehicles made by the automaker saw slight declines.
Everyone Else Had a Pretty Rough Month 
Subaru and Fiat-Chrysler are likely the only shining stories for April. Ford, Toyota, and Honda all saw sales percentage declines of 4.7, 4.7, and 9.2 respectively. Toyota's passenger car sales took a significant hit at 12.7 percent even with the revamp of the Camry. Ford's trucks were up 0.9 percent while SUV and Passenger vehicles both saw declines of 4.6 and 15 percent respectively. Honda's passenger car fleet followed the trend of declines at 14.4 percent. However, Nissan struggled the most with a 28.1 percent overall sales decline. Their passenger vehicles fell 34.3 percent while trucks did not fare much better at a 21.9 percent drop.
The New Normal
In recent years, consumers have seen a gradual rise in car prices and loan interest rates. The average price of a new car in April was $35,411, a two percent increase compared to April 2017. Average car loan interest rates have risen above five percent at 5.6 with monthly payments increasing to $535 from $509 in 2017. While car prices have seen lifts in other years, there is an indication that this may be a permanent fixture for potential car buyers. A statement from Edmund's automotive analyst to The Detroit News, Jessica Caldwell made this clear.
"Considering the fact that rates were in this territory ten years ago, this isn't an extraordinary phenomenon, but it is going to take a readjustment in the minds of consumers. Car shoppers should brace themselves because this is likely a new normal."
Automakers are Feeling the Decline of Passenger Vehicles
Growing preference for SUVs and Crossover vehicles are leading to major sales declines for automakers who also have extensive fleets of passenger cars. In an unprecedented move, Ford is vying to move away from passenger vehicles and instead only sell two, the Mustang and Ford Focus Active. By 2020, 90 percent of the company's fleet will be trucks and SUVs. In recent years, Fiat and General Motors did the same with some of their sedans, but Ford is by far set to become the leader in this new approach. Toyota and Honda are also feeling the SUV and Crossover burn, but have yet to take as radical an approach as Ford.
As gas and vehicle prices continue to rise throughout the year, manufacturers and dealers will have their work cut out for them in creating deals for consumers to purchase new cars. Also, as used late model cars hit the market, consumers will have more options for finding affordable vehicles. Time will tell if larger vehicles will continue to rule the industry, or if heftier prices will cause potential car buyers to take another look at sedans. For now, Subaru and Fiat-Chrysler seem to have the winning formula.
Sources:
April car sales dented by weak demand for sedans, www.marketwatch.com/story/april-car-sales-dented-by-weak-demand-for-sedans-2018-05-01
Ford dropping all but 2 cars from its North American dealerships, www.nbc-2.com/story/38043973/ford-dropping-all-but-2-cars-from-its-north-american-dealerships
March Auto Sales, www.wsj.com/mdc/public/page/2_3022-autosales.html
Subaru of America, Inc. Reports April Sales, www.prnewswire.com/news-releases/subaru-of-america-inc-reports-april-sales-300640293.html
U.S. Auto Sales: Fiat Chrysler Beats Views As 'Jeep Is Back In The Game', www.investors.com/news/april-auto-sales-ford-falls-fiat-chrysler-beats-on-jeep-general-motors-gm-absent/
U.S. car sales dip about 5% in April, www.detroitnews.com/story/business/autos/2018/05/01/fiat-chrysler-sales-up-5-april/34432537/
US April auto sales show lackluster start to spring, www.cnbc.com/2018/05/01/us-april-auto-sales-show-lackluster-start-to-spring.html