Elon Musk and Tesla are making headlines yet again with Musk recently sending a letter to employees notifying them that their jobs might be in jeopardy. Ryan Browne of CNBC reported that Musk's letter stated bluntly that other than cutting 7% of jobs, "there isn't any other way" to reach Tesla's goal of making its innovative Model 3 cost $35,000.
The news did not go over well, as the company's stock dropped a whopping 13% on January 18th.
Tim Higgins of The Wall Street Journal noted that this will be the second time in a year that Tesla will be making job cuts. Musk's letter to employees before the June 2018 job cuts sounded very similar to this one, stating that the decision to terminate 9% of the company's employees was "difficult, but necessary."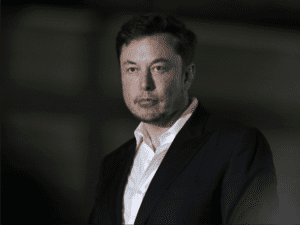 Tesla's difficulties are made even more stressful due to this year's tax credits. Camila Domonoske of NPR reported that Tesla is "gradually losing a federal tax credit that helped offset sticker shock, because the company has now sold too many cars to qualify for the credit." This is causing a lot of distress to shareholders, but some experts are more optimistic and feel the job cuts are a smart move for business.
"It's refreshing to see Elon Musk announcing practical, traditional steps to get Tesla ready for what could be the company's most challenging year yet. This announcement is a rare moment of concession, where the company is officially acknowledging the fact that Model 3 buyers actually do care about the tax credits, and could insinuate that demand for the vehicle is starting to wane. This is clearly big news because it's Tesla, but it's not unlike moves we're seeing from other automakers as costs rise and competitive pressures increase. But when you're talking about a company that builds tents to solve production challenges, it's almost more notable when you see them doing something conventional." – Jessica Caldwell, Edmunds executive director of industry analysis
Many other industry experts agree the move by Tesla is a good one. Colin Rusch of Oppenheimer stated that it should have been expected, as the same thing happened with the Model S, where  "they had some aggressive hiring and additional staff to make the ramp successful." A MarketWatch article quoted Wedbush's Dan Ives as saying, "Tesla is likely to emerge as a stronger, more profitable, and more geographically diversified company in the next 12 to 18 months."
Steve Westly of the Westly Group also feels Tesla's future is bright, stating that the auto manufacturer is "winning," but the general consensus between industry experts is that it is crucial for Tesla to get the price of the Model 3 down to $35,000. As if this won't be hard enough, Robert Ferris of CNBC wrote that Tesla has around $1.5 billion in debt due in 2019. Jim Collins of Forbes crunched Tesla's numbers and concluded that "the process of realization of such bad math is a very long and painful one for shareholders of any company."
Whether or not Tesla can continue to see growth is yet to be determined. The loss in tax credits and decreasing trust in the business processes could be dangerous for the company, so Musk must continue to really focus on sustainability and profitability in order to keep seeing profits each quarter.