PALO ALTO, CA, July 24, 2019 – J.D. Power Valuation Services recently reported continued strong used car sales through the first half of 2019. Though the market cooled somewhat in June, the month's performance was still better than historic June figures.
While these data are good news for franchise and independent used car dealers, the profit potential these sales numbers infer could be better, said a leading proponent of dealership speed-to-sale strategies.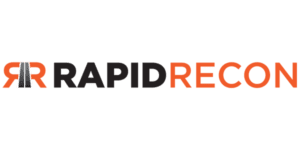 "We see now where used car department profitably improves significantly over status quo where speed-to-sale strategies are applied to reconditioning time-to-line automation," said Dennis McGinn, founder and CEO of Rapid Recon.
The reality of today's used car business is speed matters – it matters more than ever, and speed to sale enhances the profit potential dealers expect from using an automated inventory management tool, McGinn said.
"In the car business," McGinn added, "life begins at a sale. The industry has focused too much on vehicle provisioning, which while important, is routinely a once-a-week event, and consists primarily of going back to the same sources Monday or Tuesday and acquiring the same vehicles. Selling goes on all day, every day — and to sell more cars faster at higher gross, it is speed to sale, not provisioning that determines success for a used car department."
Visually, this model looks like this: SELL > adjust > ACQUIRE > adjust > SELL.
McGinn said speed to sale advances or retards how quickly the used car manager approves mechanical and cosmetic services to inventory in the pipeline. "It is this speed of approval that is central to used car departments getting cars from acquisition to sale-ready in three to five days," McGinn said.
Speed of approval not only promotes inventory turns, but influences aging, floorplan expense, and wholesale losses – and makes provisioning tools more effective.
With speed of approval and speed to sale triggers on mobile devices, used car managers approve repairs from anywhere, and sales staff has real-time access into cars in inventory and their recon status and costs. Some dealers practicing these strategies retail 40% of incoming inventory off transport or while in recon.
"These speed tools mean cars are sale-ready having most of their prime 21-day retail window ahead of them," McGinn said.
Rapid Recon benchmarks and best practices help GMs, used car managers, and service managers fine-tune their reconditioning methods and efficiency to achieve faster time to market and speed to sale that retain vehicle gross.