CHICAGO — LotLinx, the leading VIN specific digital marketing solution for car dealers, announced Monday that John Gottschalk has been named Senior Vice President, Client Relationships of LotLinx. Gottschalk was previously SVP of Dealer Relations & Business Development at FordDirect, a turnkey digital marketing solution for Ford Motor Company and joint venture between Ford and its franchised dealers. Gottschalk has been brought on to help manage and develop impactful communications with dealers and create new enterprise strategies and solutions for LotLinx.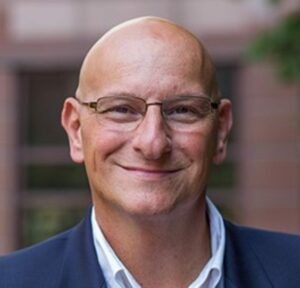 An expert in client engagement with nearly 20 years experience in automotive retail and digital marketing, Gottschalk was key to expanding FordDirect's online initiatives. During his tenure, he oversaw a variety of digital marketing services and helped create a comprehensive web presence for dealers to digitally update their existing practices. At FordDirect John was a strategic leader and member of the Executive Leadership Team focused on building sustainable growth across the enterprise, including Ford & Lincoln Dealers, Strategic Vendors and Ford Motor Company partners within all areas of the digital marketing ecosystem. Prior to FordDirect, he spent several years at the family-run McCrackin Ford dealership in Pittsburgh PA, where he led the dealership to be consistently in the Top 20 dealers within the Pittsburgh region.
The newly created position taps into Gottschalk's deep understanding of how car dealers operate and conduct business in today's increasingly digital world. His hiring and expertise will complement the LotLinx suite of technology products, which is built on VIN-specific, Omni-Channel campaigns that identify specific shoppers based on previous search habits and buying behavior, and has been the core of many successful dealers' marketing plans.
"John has a deep understanding of the industry, and a strong track record of delivering innovative solutions which accelerate inventory turn," said Eric Brown, President of Lotlinx. "John has worked directly with the country's top dealers, manufacturers, agencies, vendors and is highly respected by all. We're excited to add someone of his caliber to the team."
LotLinx continues to add seasoned marketing experts to the team following the recent hire of Mark Conner, formerly of Lithia Motor Group. In addition, LotLinx recently expanded the capabilities of its VIN-specific shopper targeting TURN platform. VINdrop, a new solution that helps dealers boost end-of-month performance and revenue goals, enhances TURN's ability to maximize consumer engagement and ROI for dealers. LotLinx will be demonstrating its automotive AI technology at Digital Dealer conference in Las Vegas September 18-20. For more visit www.lotlinx.com.