Diversity and inclusion are critical for the success of your organization, yet many still miss the mark. The statistics are staggering. Only 23% of C-suites are made up of women, according to a study from Women in the Workplace. On today's show, we have an expert on diversity.
We're pleased to welcome Laura Liswood, Secretary-General of the Council of Women World Leaders, which is made up of women presidents, prime ministers, and heads of government. Laura is a nationally recognized speaker, advisor, and author, her latest book is titled, The Loudest Duck. She has been awarded for her contribution to women and minorities in the workplace and has also interviewed 15 current and former women presidents and prime ministers.
"I think things like COVID has stripped away, the lack of awareness in some of the inequalities that we find in various parts of society," says Liswood. People have seen it as it's 'nice to have' and 'we'll put it on our list' of things to do. She says now companies are building their diversity and others are ensuring employees are innovative and creative. Not only do you have to look at all the positives you'll get from diversity but you'll have to look at the risks if you don't have diversity. Liswood says a company can spend decades building up its reputation and within an hour lose it.
Advertising Partner

A lot of organizations are still stuck in what Liswood calls the 'Noah's ark' approach to diversity. She says if you check stats off your list, you'll never get what you want from diversity. You can't just get people in. You need programs in place and making sure people are treated fairly with their opportunities. If you don't have senior leadership commitment, just walk away, says Linwood.  Once you have that, start asking, what kind of processes are gatekeepers that allow some people to get ahead and others not get ahead?
There's an assumption that everyone's happy. Liswood encourages companies to take the Meritocracy Stress Test. The second assumption is, you may be doing well now, but if you don't have that constant innovation and creativity, it's a possibility you'll get put out of the market if you aren't keeping up with the changes in the market.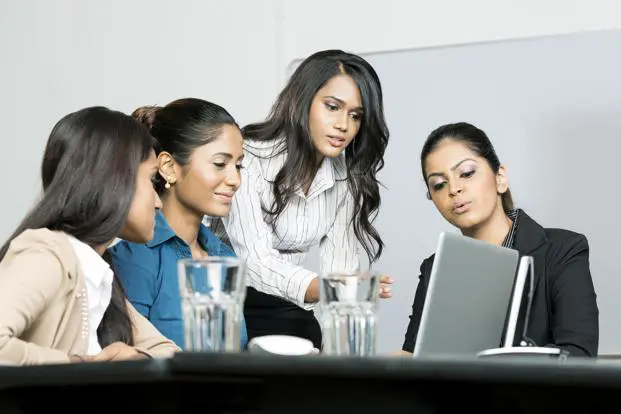 There's so much talent out there that remains untapped says Liswood. She says, she isn't saying women are better employees than men but perhaps they can offer a different perspective on an issue and they may interact differently with other employees. Dominate and non-dominate groups have different skill sets. But the best organizations use both sets of skills. Liswood says you just want to make sure you're tapping all the talent and you're rewarding people equally.
Liswood does believe things are improving with diversity but it's a lot slower. She says part of the challenge is people confuse effort with the outcome. A lot of organizations are doing all these programs but not quite seeing the results. Most organizations don't have an intake problem anymore but they do still have an upgrade problem.
If we're going to bring in all these different cultures and different ways of doing things, Liswood says we better have the tools to deal with those things.
For more information visit, click here.
---
Did you enjoy this interview with Laura Liswood? Please share your thoughts, comments, or questions regarding this topic by submitting a letter to the editor here, or connect with us at newsroom@cbtnews.com.
Be sure to follow us on Facebook and Twitter to stay up to date or catch-up on all of our podcasts on demand.
While you're here, don't forget to subscribe to our email newsletter for all the latest auto industry news from CBT News.