The past few weeks have been a rollercoaster when it came to tracking Hurricane Florence's arrival to the lower Southeast of the United States. Original estimates had the massive storm at a category four with the possibility of it hitting Virginia, North Carolina, South Carolina, and even coastal parts of Georgia. Eventually, Florence was downgraded to a category two and its range of impact significantly narrowed. However, the damage it dealt out to many parts of South and North Carolina are tragic, and a sobering reminder of the effect Mother Nature can still bring.
The Estimated Number of Damaged or Loss Vehicles
While the amount of people impacted is less than the hurricanes that hit Texas and Florida last year, the impact is still there. This also holds true for car dealers. Last year, hundreds of thousands of cars and numerous dealerships were having to contend with the aftermath of major hurricanes. This year, estimates for damaged vehicles that were in the path of Florence are approximately 20,000 to 40,000 according to Cox Automotive. This reason is due to the affected area of the Carolinas being less densely-populated than Texas or Florida. There was also a more streamlined and effective evacuation initiative, so fewer business owners and citizens stayed around for impact.
Lost Sales Due to Closures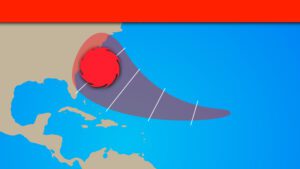 Some dealers will feel the loss of sales for closing during the week of Hurricane Florence. Mostly all coastal dealers in the immediate areas of South and North Carolina along with some in Virginia closed their doors. Container and auto terminals at Port Charleston were closed last Thursday through Saturday which did impact shipments to the BMW manufacturing facility located in Spartanburg. While parts could not reach the manufacturing facility, a spokesperson for BMW remarked that none of their production was impacted. Norfolk Southern suspended railroad deliveries to Spartanburg, and all car carrier vessels also closed operations to move away from the storm.
Damages in the Billions
The total damage caused by Hurricane Florence is estimated by disaster modeler, Chuck Watson, to surpass $30 billion, with $10 billion of that accounting for insured losses. Already, many websites and blog posts are emerging to guide those impacted by the hurricane on how to file insurance claims for their vehicles. Again, this will likely not be anywhere near the amount of insurance claims drivers made in Texas or Florida last year. However, it will still be a significant cost that could have a slight impact on other insurers in the region.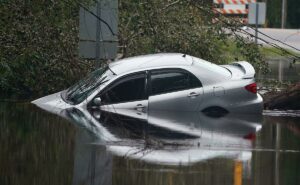 It is safe to say that the loss of cars impacted by this hurricane will not cause a huge bump in sales like last year's Harvey and Irene. As stated above, fewer cars were in the path of destruction. However, it is hard to say how small or negligible the boost will be. It is still so soon to tell as there could be more individuals and cars impacted than initially thought. It is likely that analysts and experts will know more in the next few weeks as the damage is assessed.
Final Thoughts
Hurricane Florence was initially a behemoth of a storm that diminished into something more manageable yet still dangerous. It is likely that local evacuation efforts, advanced warning, and preparation decreased car damage. It is also not out of the question that the impact of Harvey and Irene gave car dealers some lessons as to how to prepare for a major storm as it did for local governments preparing evacuations. An interesting narrative that could emerge in the aftermath of the storm is insurance numbers.
According to the Consumer Federation of America, only one in four families have home flood damage insurance in North Carolina, and only two in five have it in South Carolina making insurers have to pay a lot more. While this only applies to home insurance at the moment, could this also extend to car insurance? Recovery after Hurricane Florence will be unique and will give a better understanding of the impact of the hurricane on car sales.