NORCROSS, Ga. — June 20, 2018
EasyCare® (div. APCO Holdings) has named Scott Jacobsen as the National Director of Business Performance for SAVY®, the award-winning, dealer-branded mobile app suite designed to bridge the gap between the customer's digital vehicle shopping experience and the dealership retail experience.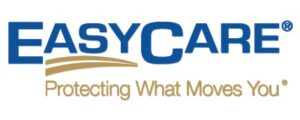 Based in the Atlanta area, Jacobsen will lead the SAVY team as well as the ongoing, store-by-store rollout of SAVY, which has earned a number of accolades since its launch including a first-place finish in the Tech Tank competition at last year's Digital Dealer Conference & Expo.
"The response has been resounding. Our pipeline is full and we have already exceeded our second-quarter goal," Jacobsen said, crediting SAVY's success to its ability to transform lot operations and drive front- and back-end growth for dealers. "It's all-encompassing. SAVY improves the upfront sales process and is the ultimate customer retention tool."
Advertising Partner

Jacobsen joined EasyCare in 2011 as a recent graduate of the University of South Carolina. He played a pivotal role in the development and launch of the 7th Profit Center, a turnkey retention program that markets to dealers' customers, resulting in vehicle sales, after-sale service contract sales and more service business.
"Scott has been integral to realizing our goal of connecting dealers and customers with industry-leading technology that helps deliver a better customer service experience," said Larry Dorfman, Chairman and CEO of APCO Holdings. "We appreciate his hard work and look forward to even greater accomplishments in the years ahead."
For more information, visit www.EasyCare.com/savy.
Media Contact:
Ashley Braswell
678-225-1000, ext. 2101
Cel: 678-615-1142
abraswell@easycare.com
##