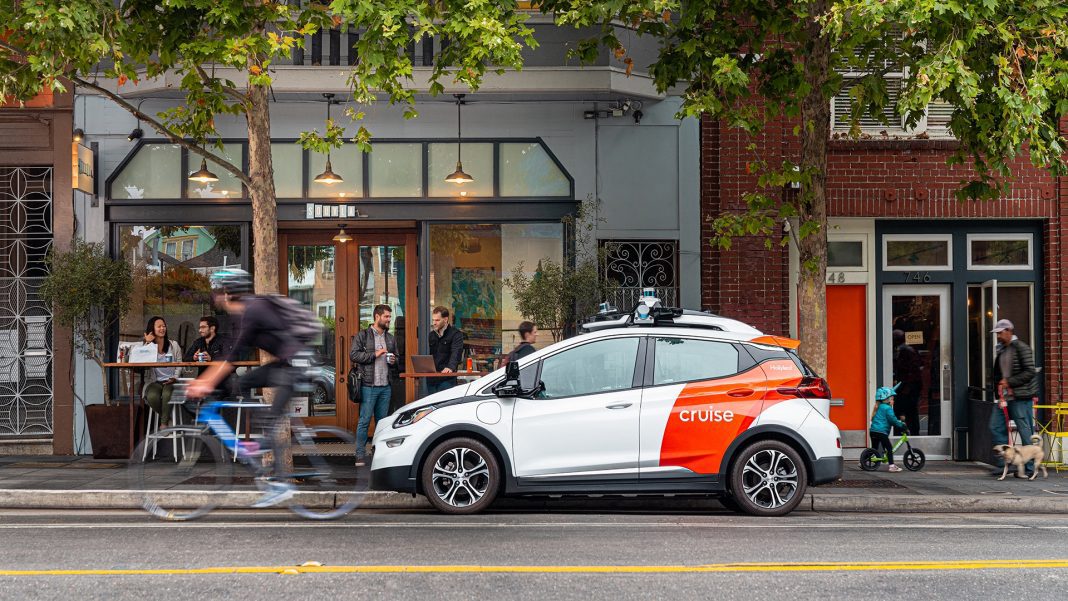 The self-driving car division of General Motors has begun testing services in San Francisco without a human in the driver's seat. Cruise LLC started their real-world tests on Wednesday and, while there's no occupant in the driver's seat, someone is in the front passenger seat as a safeguard. It's a landmark moment as they are the first to begin tests without a driver's seat occupant.
San Francisco is the location where ride-hailing services, and it's also where Cruise is headquartered. The self-driving taxi is going directly head-to-head against Uber and Lyft, but its service launch during the pandemic puts it at a significant advantage once its truly unmanned. Prevailing thoughts are that safety-conscious riders will opt for driverless ride-hailing vehicles, a perceived lower risk of exposure to the coronavirus. 
According to a Cruise spokesperson, "The safety operator has the ability to bring the vehicle to a stop in the event of an emergency but does not have access to standard driver controls. Eventually, this safety operator will be fully removed." 
A Long Time in the Making
On a call with reporters, Cruise CEO Dan Ammann said, "Getting to driverless in San Francisco took more than five years of rigorous testing, over 2 million miles of driving in one of the craziest driving environments, together with hard work from a huge team of dedicated engineers and others across Cruise, as well as at GM. And not to mention several billion dollars of investment along the way."
Cruise was founded in 2013 and began development on a retrofit kit that converts any vehicle into an autonomous car. In 2014, the company changed course and began developing a fully autonomous vehicle using a Nissan LEAF as the foundation. 
However, GM's acquisition of Cruise in March 2016 put it on a steep upward trajectory with the finances and influence to maximize their potential, although the innovators had already been approved to test self-driving tech in California. Mary Barra committed to keeping Cruise independent from GM operations to avoid dangers common to startups acquired by large organizations.
The Cruise fleet is now made up of Chevy Bolt EVs. Massive cash injections from GM and other investors including Softbank's Vision Fund and Honda have help the self-driving tech company to get to this point.  
Self-Driving Approval Came in October
On Oct 15, Cruise became the fifth company to receive permission to test driverless vehicles in California from the Department of Motor Vehicles. At that time, Amman stated, "Before the end of the year, we'll be sending cars out onto the streets of San Francisco — without gasoline and without anyone at the wheel," Ammann said. "Because safely removing the driver is the true benchmark of a self-driving car, and because burning fossil fuels is no way to build the future of transportation." 
During the testing phase, Cruise will be limited in the breadth of its on-road driverless operations. The California DMV restrictions in October state that "five autonomous vehicles without a driver behind the wheel on specified streets within San Francisco. The vehicles are designed to operate on roads with posted speed limits not exceeding 30 miles per hour, during all times of the day and night, but will not test during heavy fog or heavy rain."
---
Did you enjoy this article from Jason Unrau? Read other articles from him here.
Be sure to follow us on Facebook and Twitter to stay up to date or catch-up on all of our podcasts on demand.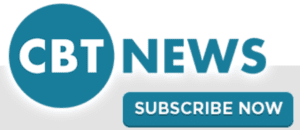 While you're here, don't forget to subscribe to our email newsletter for all the latest auto industry news from CBT News.