ATLANTA — Cox Automotive names Janet Barnard as chief people officer following the retirement of longtime human resources leader Rock Anderson. In response to Barnard's shift in responsibilities, the company selects Grace Huang to oversee Inventory Solutions, including brands such as Manheim, Ready Logistics, and RMS Automotive.
"Janet's leadership style and passion for developing people are exactly what we need to further integrate Cox Automotive teams," said Sandy Schwartz, president, Cox Automotive. "Her creativity, operational expertise and outstanding industry reputation will help us solidify our place as a destination for top talent."
In her new role, Barnard will develop the global organization's high-performance culture and talent management program to support its vision to transform the automotive industry. She will follow Anderson's lead, continuing to promote career opportunities and policies that advocate diversity and inclusion.
Grace Huang to Lead Inventory Solutions Business
Grace Huang will succeed Barnard as president of Inventory Solutions. In her new role, Huang will lead six brands that enable automotive dealers to turn inventory faster and smarter by connecting with physical auction sites, 24/7 buying and selling platforms, plus logistics and risk management services. In addition, her efforts will strengthen Cox Automotive's position as a key player in the vehicle mobility sector that is rewriting the rules of car ownership.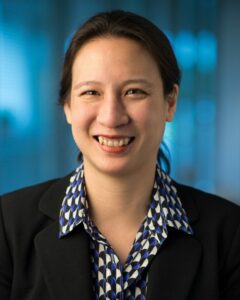 "Grace is the right leader to take on this important position as she's been instrumental in the growth of Inventory Solutions," said Mark O'Neil, chief operating officer. "She is a strategic thinker with an outstanding track record for executing initiatives that enhance our operations, team member engagement and client success."
Previously, Huang served as senior vice president, Manheim Inventory Services, and was responsible for auction operations, digital services and the execution of an enhanced auction model designed to deliver greater efficiencies to better serve clients. She also led the creation of a vehicle services strategy that positions Manheim as the integration point for numerous Cox Automotive brands.
Barnard and Huang start Oct. 2 in their new roles and report to Schwartz and O'Neil, respectively.