Many of us get a positive feeling when helping others, and there's some science to back it up. Studies have shown a link between showing kindness to others and an elevated sense of well-being. Often, finding the time to be charitable in our busy schedules might be tricky, so what better way to help others than to merge the work you do every day with volunteering or donating resources?
There are dealerships all over the country that are knocking it out of the park when it comes to changing their communities for the better. So, if you and your staff have been looking for new ways to impact your community or just want to be inspired, check out these five dealership teams who are doing good for others and making a difference this year:
A West Virginia Dealership Helps the Homeless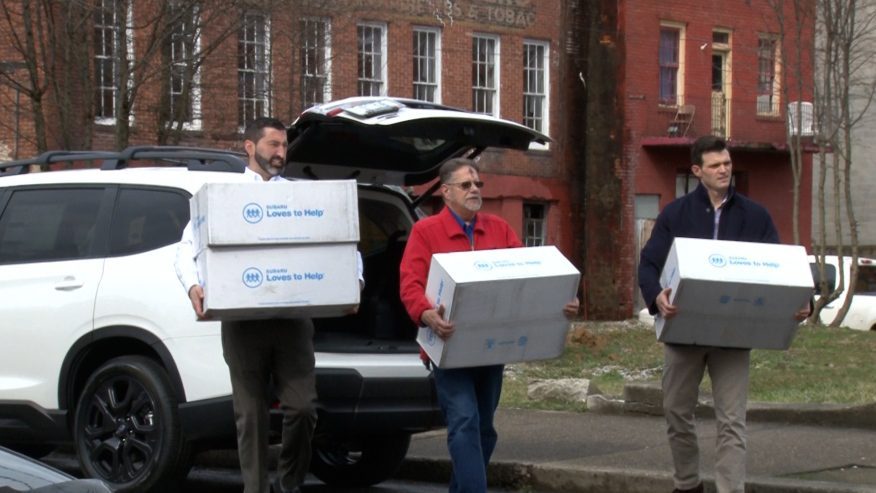 Homelessness is a chronic issue affecting America. Jenkins Subaru of Bridgeport in West Virginia joined forces with Subaru America to help address this problem by delivering a thousand socks to homeless individuals at the Clarksburg Mission.
Advertising Partner

Socks are typically one of the most sought-after items in cases of homelessness, and Jenkins Subaru of Bridgeport recognized and filled the need. They also accompanied the act with a monetary donation to help further the work of the Clarksburg Mission.
A Florida Dealership Takes Strides to Feed the Hungry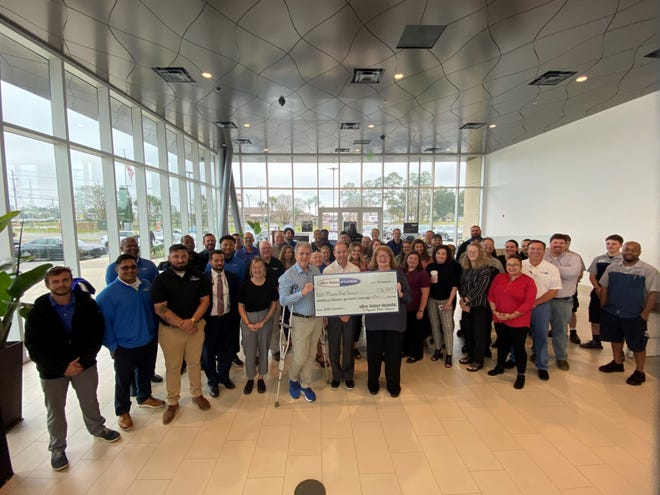 Food vulnerability is a significant situation for many families in America. Allen Turner Hyundai and Hyundai America partnered together to help mitigate hunger issues in Escambia and Santa Rosa counties in Pensacola, Florida, where one in three children don't have enough food. Manna, a local organization tackling hunger, received a $54,098 donation from Allen Turner Hyundai and a $22,500 contribution from Hyundai Motor America. These combined donations will help provide over 254,700 meals for the individuals Manna works for.
Filling a Need for the Community Fire Department
Pennsylvania-based Fred Beans Automotive Group donated $100,000 to the Plumsteadville Volunteer Fire Company in Bucks county. The money will be used to fund two construction projects and buy new fire trucks. This donation will have a far-reaching impact on Bucks county residents. Dealership founder Fred Beans said, "donations like these are made to benefit the whole community."
A New York Boys and Girls Club Gets a New Van for Field Trips
One of the most impactful things about the Boys and Girls Club is how they can offer valuable experiences to the children they work with through field trips. The West Herr Automotive Group donated a van worth $49,000 to support the Boys and Girls Club's efforts to continue to engage and inspire students in that way. The 12-passenger Ford van will help the Club meet its transportation needs.
Offering Critical Support to a Child Development Center in British Columbia
The OSNS Child Development Center, located in Penticton, a city in British Columbia, Canada, offers psychological, speech therapy, and autism support, among other services, to over 1,600 children in the local area each year. The Penticton Toyota helped to further the Center's work with a $2,500 donation. They also donated a vehicle to help the Center make routine home visits to the children and families they are working with.
Final Thoughts
These examples highlight excellent ways to impact your local community. There might be some charities and organizations in your area that you haven't heard of that could use some support and would benefit from your help. If making a huge donation isn't possible, consider sponsoring a day of volunteering. It will make a huge impact on your community and hopefully inspire additional action from other businesses in a position to offer support.