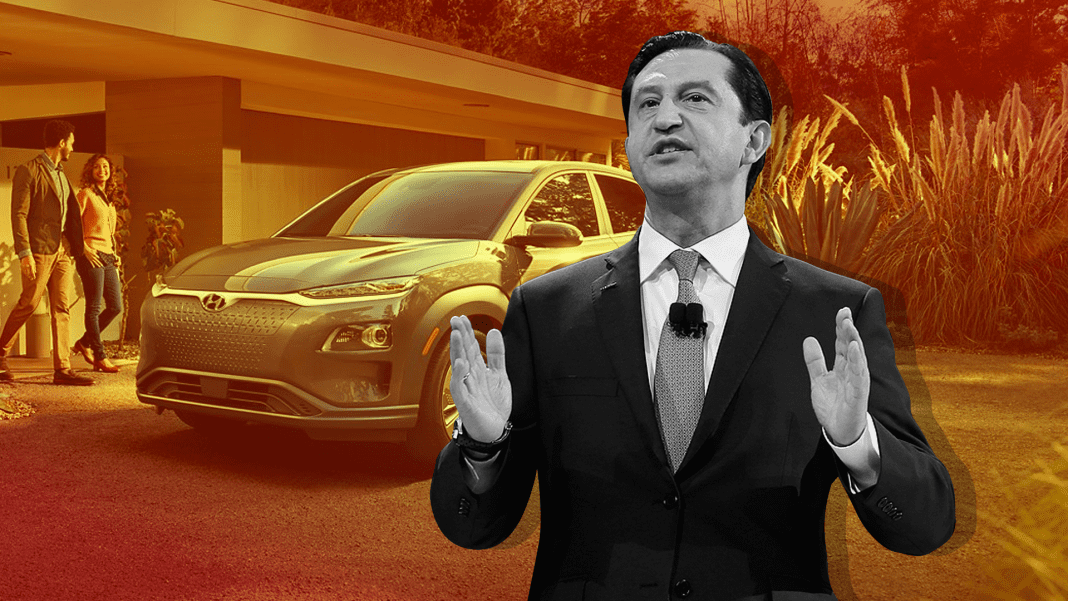 Hyundai is recalling more than 82,000 electric vehicles globally due to a risk of fire. The recall campaign comes after 15 vehicle fires occurred among the relatively new segment of EVs in their lineup with batteries manufactured by LG Chem at a Nanjing, China factory.
At the heart of the recall are the Hyundai Kona EV as well as select Ioniq EV models and electric buses Hyundai has manufactured between November 2017 and March 2020. No injuries were reported in relation to the fires, most of which occurred while the cars were parked and shut off. Currently, no recall-related fires have been reported in the US.
About one-third of the affected vehicles are in South Korea while 55,000 are spread across the rest of the globe.
One of the most expensive recalls per vehicle
The reported repair for Hyundai's EV recall is a replacement of the battery assembly – the most expensive component in any EV at the moment. In the current iteration of the recall, the total cost is estimated at $900 million US. It averages out to approximately $10,975 per vehicle involved. The repair is the equivalent of replacing a complete engine in an ICE vehicle with several hours of labor per vehicle along with the inordinate cost of the battery pack itself.
Other recalls have accumulated higher total costs, as is the case with the Takata recall by General Motors to the tune of $1.2 billion US. However, that recall came at an average cost closer to $200 and was intended to repair as many as 7 million vehicles. It isn't known if there has been a recall with a higher average repair cost per vehicle.
Chevy's own EV recall imminent
General Motors is also involved in a recall of almost 51,000 Chevrolet Bolt EVs. Reports of vehicle fires have been acknowledged by GM and are also manufactured by LG Chem, although in a separate facility. Unlike Hyundai, Chevrolet's repair appears to involve a software update to correct the concern rather than a battery pack replacement, likely costing a tiny fraction of Hyundai's recall. Chevrolet expects their repair to be ready in April.
High battery cost remains industry bottleneck
Although the average cost per kilowatt-hour for Li-Ion battery packs have fallen to $137, the high cost of manufacturing batteries for EVs continue to be the largest hurdle to overcome in making electric cars affordable to the masses. By 2023, the average EV battery price is estimated to drop by more than one-third to $101 per kWh. That could effectively reduce manufacturing costs to almost the same as an ICE vehicle.
Yet, warranty repairs and recalls could accrue ridiculously-high expenses if EV battery packs are unserviceable and must be replaced. Even at $7,000 per replacement, a recall or warranty replacement for a Kona EV battery pack would likely render it infeasible for carmakers in after-sales support, and long-term owners will eventually require battery pack replacement after warranty is expired.
Hyundai's recall exposes a vexing concern as the industry pivots to electrification, and it's one that manufacturers will need to address in quality control and cost management to ensure viability.
---
Did you enjoy this article from Jason Unrau? Read other articles on CBT News here. Please share your thoughts, comments, or questions regarding this topic by submitting a letter to the editor here, or connect with us at newsroom@cbtnews.com.
Be sure to follow us on Facebook and Twitter to stay up to date or catch-up on all of our podcasts on demand.
While you're here, don't forget to subscribe to our email newsletter for all the latest auto industry news from CBT News.