When it comes to women, the auto industry has a lot to catch up on. According to the nonprofit Catalyst, women continue to be underrepresented both in America and abroad in every category of the field. Worse, when it comes to workplace conditions, statistics show women in automotive are subjected to high levels of harassment and bias. Though there has been some improvement, such as GM's 2014 appointment of Mary Barra as CEO, women remain underutilized at all levels of the vehicular pipeline.
These facts are what makes events like the Barbara Cox Woman of the Year Award so refreshing, as they shine a spotlight on women who are making things happen in the industry. The award was established by Cox Automotive Inc. in 2005, two years before its namesake passed away. Barbara Cox was a pioneer in the business, serving as the director of Cox Automotive's parent company, Cox Enterprises. The award is presented to women who "demonstrate business leadership and community advocacy, as well as a commitment to advancing the automotive industry." This year, the award was given to Gail Miller at annual NADA show.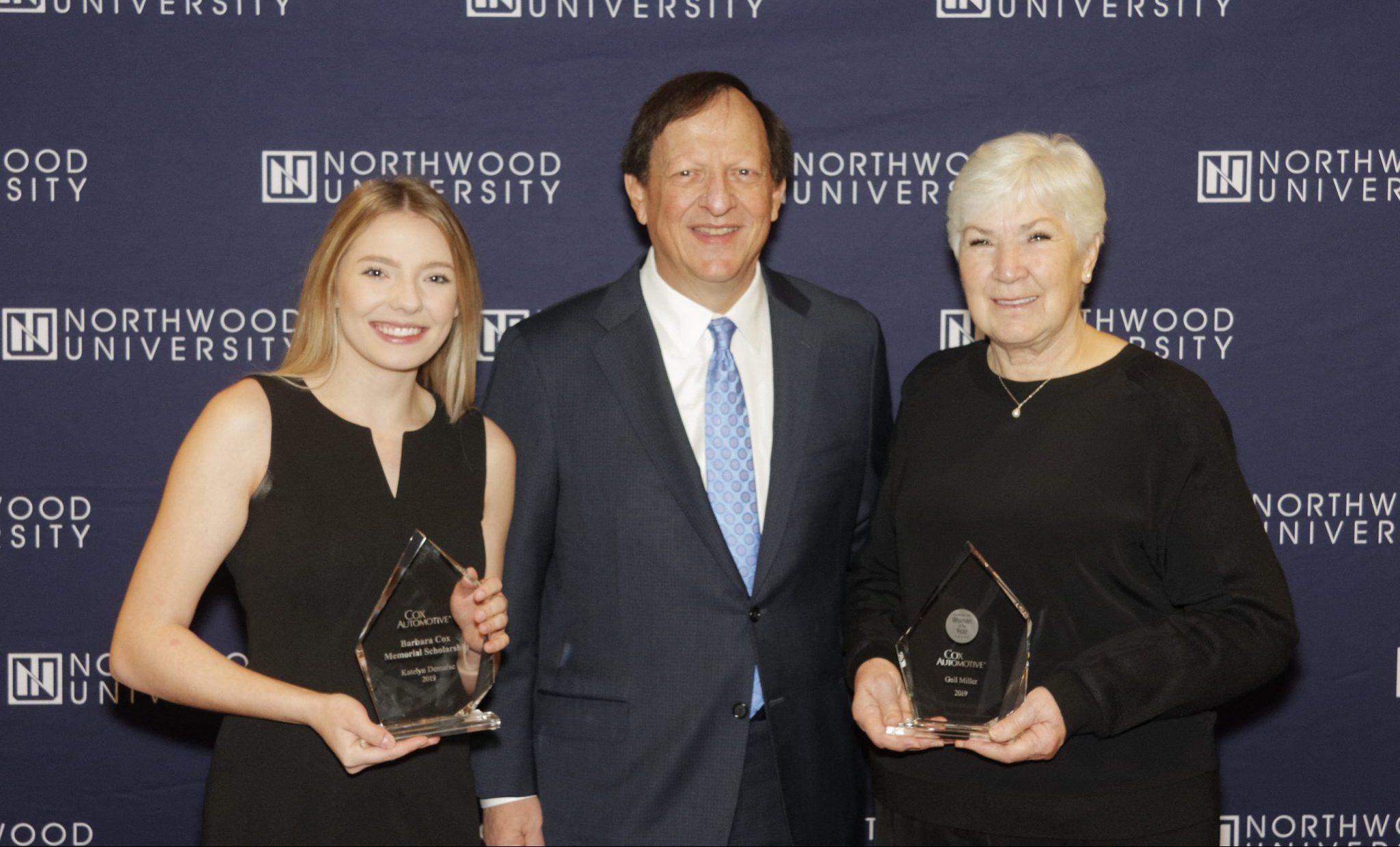 Miller, together with her late husband Larry, grew a single dealership started in 1979 into a large business encompassing much of the Western United States. The company has branched out to own a chain of theaters and local sports teams, in addition to maintaining a strong reputation in car sales. Today, Miller serves as chairwoman of the Larry H. Miller Group and devotes a significant amount of time to civic projects, sitting as chair for the Intermountain Healthcare's Board of Trustees, and serving on the Shelter the Homeless Board, and the Zions Bank Advisory Board.
"Gail exemplifies this award by sharing many of the qualities and values that we admire in Mrs. Cox," said Cox Automotive President Sandy Schwartz at the presentation ceremony. "In addition to growing from one Toyota dealership to more than 60 dealerships today, Gail is a renaissance woman with her business influence spanning multiple industries including professional sports. I am honored to present this award to Gail in recognition of not only her business acumen but also her strong support of charitable giving and community service."
In addition to Miller receiving the Barbara Cox Woman of the Year Award, a Northwood University junior, Katelyn Demarse, was granted the $10,000 Barbara Cox scholarship. Demarse is currently studying Automotive Retail Management at Northwood and for three years has participated in the university's International Auto Show as captain and co-captain. Most recently, her team at the show won the Best European Display Award. She is the first in her family to enter the automotive industry and hopes to become a dealership's general manager, with interest in opportunities in the corporate arena.
Both women are not only role models for their individual achievements but also representative of the capabilities of women in automotive. Leaders like Miller and Demarse enrich the field and signal a future where women are afforded more opportunities to grow the industry.