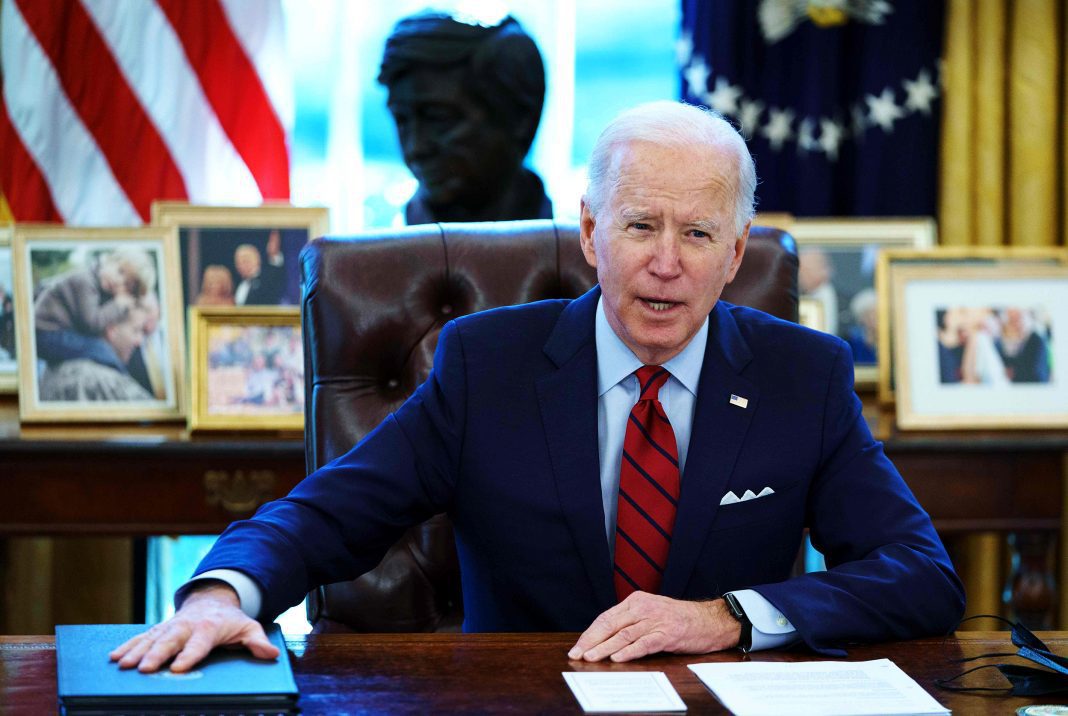 The push to produce more eco-friendly vehicles is continuing in full force, with negotiations underway regarding the future of tailpipe emissions and electric vehicle production. Former U.S. President Donald Trump had loosened Obama-era vehicle standards during his term, but back in January President Biden announced that his administration would "not only bring those standards back" but would also "set ambitious ones that our workers are ready to meet." This week, a group of automakers told the Biden administration they would sign off on a deal to raise mileage standards to reduce greenhouse gas emissions, but they added they would require tradeoffs in return. 
The coalition advocating for a less aggressive approach to emissions includes large automakers such as General Motors, Toyota, and Stellantis. While they are willing to agree to stricter standards regarding emissions, they would have to be offered a "multiplier" in return that would provide them with more credit for each electric vehicle sold. The Obama-era directives gave automakers "double credit for fully electric vehicles toward meeting their fuel economy and pollution requirements," but the coalition may be seeking more than that. 
CARB powers re-established in plan
According to a Clean Air Act waiver that the State of California received from the Obama administration, the state is able to create its own rules regarding tailpipe emissions – even if they are stricter than the federal guidelines – because California typically ranks as the most polluted state in the country. Thirteen states have adopted California's current plan and Virginia is expected to follow suit this month. While Trump had removed California's authority to create its own standards, Biden plans to give this power back to California with "a rule that environmental groups hope will pressure automakers to agree to higher standards." 
White House position unclear
The White House has provided little information on where the Biden administration stands on the issue or negotiations with the coalition, which includes failing to disclose if it is leaning towards California standards or Obama-era ones. The White House did, however, state that discussions are in an early stage and added that "tough requirements would be needed to get popular and less-efficient SUVs off the road."
Instead of implementing a nationwide rule, if an agreement is reached in the current negotiations, it could keep the option open for states to either follow federal guidelines or California's strict standards. While stricter guidelines may mean a reduction in emissions, experts are concerned the price of new vehicles will rise thousands of dollars, potentially paralyzing the auto industry due to significantly decreasing sales, especially at a time when millions of Americans are strapped for cash. 
If the Biden administration agrees to this week's proposal, however, it would drastically lessen the time that could potentially be spent working to roll back Trump-era standards. Proponents state this is critical, as it would allow the U.S. to immediately start reducing emissions instead of cutting through all of the red tape that would be required during a long-term rollback plan. 
The coalition is hoping to have a preliminary deal by April 22, which is the day the U.S. will be hosting a so-called Leaders' Climate Summit to "underscore the administration's commitment to elevating climate in U.S. foreign policy."
While the current negotiations are critical to automakers and their futures, they are only part of the current administration's plans to "go green." During Biden's campaign, he loosely laid out his plan for clean energy infrastructure that would cost $2 trillion over four years, though specific financial information has not been provided. When he took office in January, he also swiftly rejoined the Paris Accord and also ordered various federal agencies to review other environmental directives the Trump administration had implemented. 
---
Did you enjoy this article from Kimberly Hurley? Read other articles on CBT News here. Please share your thoughts, comments, or questions regarding this topic by submitting a letter to the editor here, or connect with us at newsroom@cbtnews.com.
Be sure to follow us on Facebook and Twitter to stay up to date or catch-up on all of our podcasts on demand.
While you're here, don't forget to subscribe to our email newsletter for all the latest auto industry news from CBT News.