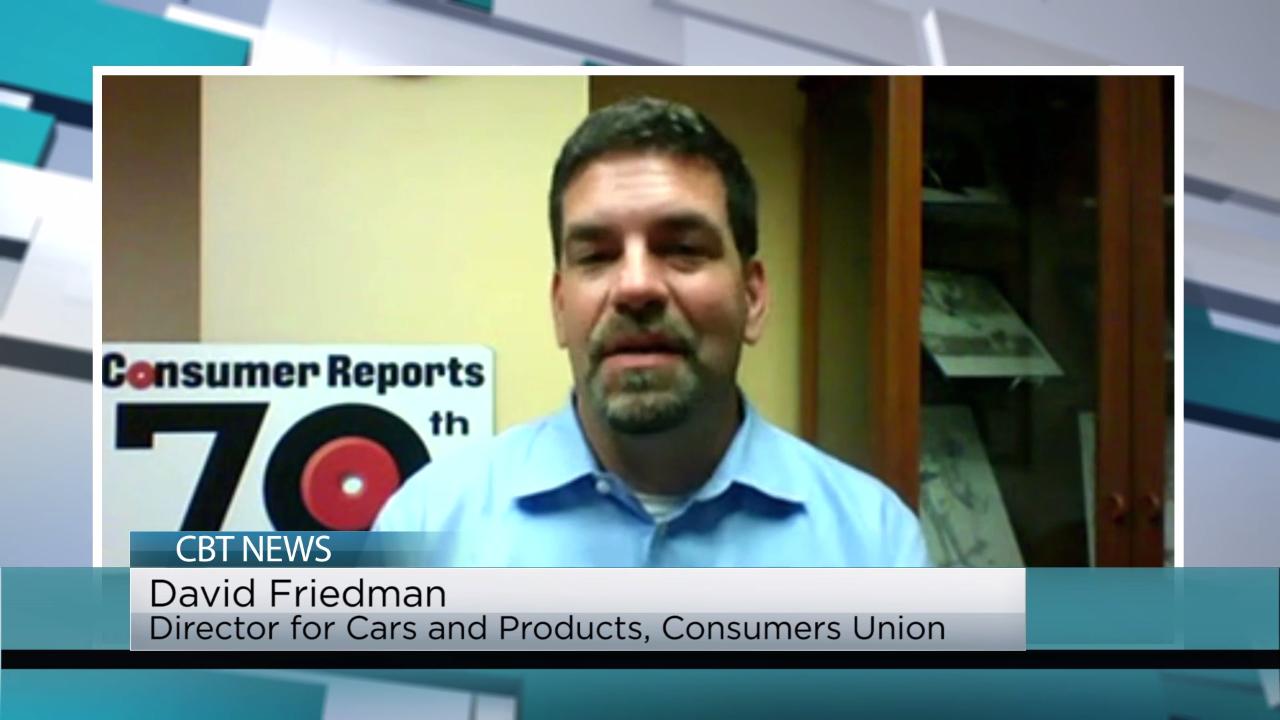 Fuel economy remains the top vehicle attribute that has the most room for improvement, according to a nationally representative survey of Americans by Consumers Union, the policy and mobilization division of Consumer Reports. Even as gas prices remain low, consumers want to decrease spending on fuel. While nearly 9 in 10 consumers agree that automakers should continue to improve the fuel efficiency for all vehicles, only 30% of Americans believe automakers care about lowering fuel costs for their customers.
"Consumers see the value in fuel efficiency, and the technology more than pays for itself through fuel savings," said Shannon Baker-Branstetter, policy counsel for Consumers Union. "As automakers increase vehicle efficiency, consumers benefit from greater savings."
Coming in as number one, fuel economy was identified by more than a third (35%) of consumers as the area with the most room for improvement in their current vehicle – three times greater than horsepower or connectivity and four times greater than vehicle size.
Key findings:
87% agree automakers should continue to improve fuel economy.

73% agree government should be setting higher standards for vehicle efficiency.

79% agree it is important to make larger vehicles, including SUVs and trucks, more efficient.

79% agree that increasing fuel economy from a real-world average of 25 MPG today to 40 MPG in 2025 is a worthwhile goal.

Less than a third of consumers (30%) agree automakers care about lowering fuel costs for their customers.
Overall support for federal efficiency standards remains strong. Nearly 3 out of 4 Americans (73%) agree that the U.S. government should continue to increase fuel efficiency standards and enforce them, with nearly 80% of Americans agreeing that increasing the real-world average economy from 25 miles per gallon today to 40 miles per gallon is a worthwhile goal. Despite this high level of support for current fuel economy standards, changes to these targets may be forthcoming. The White House and EPA recently reopened a review of the fuel efficiency standards.
Another 8 in 10 Americans (79%) also agree that it is important to make larger vehicles, including SUVs and trucks, more efficient. This finding is in line with a recent Consumer Federation of America analysis showing that models that improved fuel efficiency the most over the last decade had higher sales than models with slower efficiency gains. However, a new Senate bill seeks to amend parts of the federal fuel economy program to offer automakers retroactive credits toward their fuel economy targets, a move that would likely stall progress on further increasing vehicle efficiency, especially larger vehicles, and cost consumers more in the long run.
Consumers are paying attention. This year, Consumer Reports launched the Consumer Voices Survey, a periodic assessment of consumer sentiment on a number of issue areas. The second installment of the survey, published in April, found the biggest change in consumer sentiment resulted from a significant drop in confidence that the federal government would hold automakers accountable for meeting efficiency and safety rules.
The fuel economy survey also asked Americans to rate their vehicle manufacturers based on a series of hypothetical statements related to fuel efficiency. Consumers viewed brands less favorably if the brand took a position that improving fuel efficiency was either too costly or not important, while brands that suggested increasing fuel efficiency was an important goal resulted in higher favorability. Brands identified as manufacturing the most efficient vehicles (Toyota and Honda) were also identified as producing the best overall vehicles.
"With summer driving season underway, consumers don't want to spend more on gas than they have to," said Baker-Branstetter. "Even with low gas prices, consumers still want fuel economy to improve, including in larger vehicles. Automakers should pay attention to these findings and develop more efficient vehicles to give consumers what they want."
Methodology: The Consumer Reports National Research Center fielded this year's National Vehicle Fuel Economy Poll from June 1-9, 2017. A randomly selected nationally representative sample of 1,012 members of GfK's web-enabled KnowledgePanel® completed the survey. All survey participants were 18 years of age or older. The margin of error for the full sample was +/- 3.29 percentage points at the 95% confidence level, when adjusting for the survey's design effect.
Consumers Union is the public policy and advocacy division of Consumer Reports.  Consumers Union works for health reform, food and product safety, financial reform, and other consumer issues in Washington, D.C., the states, and in the marketplace.