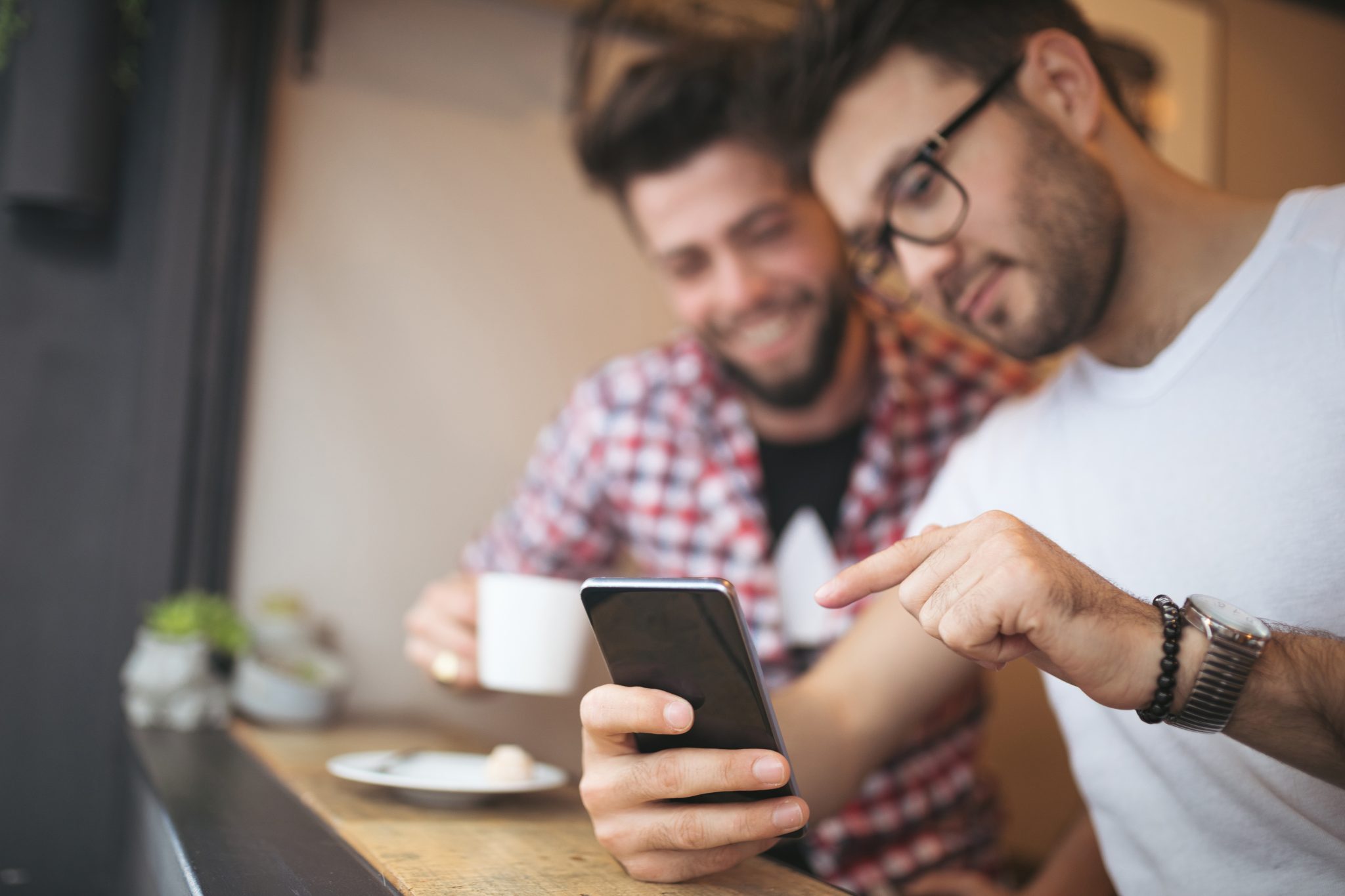 Facebook has always been a platform for auto dealerships to raise awareness through advertising and to create customer engagement through the dealership's Facebook page. It's also becoming a stronger platform for customer acquisition, and the growth of Facebook Marketplace is one big reason why.
The Evolution of Marketplace
Facebook launched Marketplace back in 2007 to give people a platform to advertise job listings and houses for sale, similar to Craigslist. For seven years, Facebook kept Marketplace open until closing it down in 2014. In 2016, Facebook reintroduced Marketplace with a new focus: buying and selling locally. The feature quickly gained a reputation for being a massive garage sale, positioning Facebook as a competitor to sites such as eBay and NextDoor. Within a few years,  550 million people across 51 countries were using Marketplace each month (compared to 55 million people who visit Craigslist monthly).
As it turns out, that activity included a healthy amount of automotive shopping. As Facebook Product Manager Bowen Pan told CBT News, "We noticed that autos is one of the most popular categories on Marketplace with millions of Americans looking at cars and vehicle listings every day."
People were not necessarily conducting general searches on Facebook – but Facebook noticed that they'd been searching within smaller special interest groups. The relaunch of Marketplace capitalized on those narrower searches occurring in Facebook groups.
An Opportunity for Dealerships
Facebook saw an opportunity: make Marketplace an attractive destination for dealerships. So in October 2017, Facebook announced a collaboration with Cars.com and other third-party marketplaces to list their inventory on Facebook Marketplace as part of an effort to make Marketplace a destination for consumers to find vehicles from dealerships. Facebook also improved its search filters to help shoppers do more intelligent local searches for vehicles and dealerships nearby.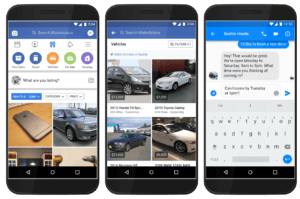 The relationship with Cars.com provided Facebook a number of important benefits. For starters, Facebook could not make Marketplace a magnet for car shoppers without Cars.com's deep relationships with dealerships. Those relationships gave Facebook a way to vet dealerships' inventory for listing on Marketplace. In due course, the partnership began to pay off, resulting in a 27-percent increase in consumer connections with Cars.com dealers to date.
Facebook and Cars.com Strengthen Marketplace for Dealerships
Since then, both Facebook and Cars.com have made some major moves to make Marketplace a stronger destination for automotive shoppers and sellers. On June 4, Facebook announced that businesses can advertise on Marketplace, thus turning Marketplace into a platform for businesses, including automotive retailers, to leverage one of Facebook's traditional strengths, its advertising tools. Facebook Marketplace advertising reaches a smaller audience than general Facebook advertising, but that audience likely has stronger purchase intent.
In addition, Cars.com has launched a new product, Social Sales Drive™, that is helping dealerships connect more effectively with people on Marketplace. The launch of Social Sales Drive is part of a broader initiative that strengthens Cars.com's position as the leader in automotive industry social selling.
Social Sales Drive uses proprietary artificial intelligence chatbot technology to power conversations with consumers and capitalize on off-hour shopping via Facebook Messenger. The product addresses a previously unmet need: it's not always been easy for dealerships to communicate with potential customers on Facebook via Messenger. Social Sales Drive's chat functionality addresses this need by managing queries from shoppers after they find a dealership's vehicle on Marketplace. Here's how the product works:

Cars.com feeds a dealership's used car inventory to Facebook Marketplace.

A consumer visits Marketplace and searches for a car.

The shopper reaches out to the dealership via Facebook Messenger or click-to-call from the vehicle's VDP.

"Ana Bot," a proprietary AI-powered chatbot and 24/7 managed-chat support, gives shoppers real-time answers to their vehicle inquiries. Consequently, dealers do not miss an opportunity to connect with consumers after hours to sell more cars.
The product brings several benefits to dealerships as we discussed in a recent news announcement. For instance, Social Sales Drive extends a dealership's hours. More than 50 percent of Facebook Marketplace car shoppers are connecting with dealerships during off-hours between 6 p.m. and 9 a.m. The new tool offers 24/7 managed-chat support, providing consumers with real-time answers to their questions about vehicle.
Early adopters of this new solution are seeing very favorable feedback. For example, Kevin Jamiel, sales manager at Chuck Nicholson Mazda, said,
I've wanted to take advantage of Facebook Marketplace for some time, so when Cars.com offered to get all our inventory up and manage chats on our behalf, I was very interested. The managed chat functionality does an amazing job of getting shoppers' basic information and then handing them off to us, so we don't have to sit in front of a computer answering Facebook messages all day. We sold 10 cars in the first six weeks using this product. We love it!
Social Sales Drive is one more way Cars.com is extending the value of our two-sided marketplace on to social platforms. It's the fourth social-media centric product launched by Cars.com in 2018 alone. For example, earlier this year, Cars.com launched Cars Social, an advertising product that enables automotive dealers to reach a new and unique audience of in-market Cars.com shoppers on Facebook and Instagram.
With Marketplace, dealerships are now in a better position to adapt to changing consumer behavior on the world's largest social network. Facebook is no longer a passive platform for consumers – it's evolving a stronger way for shoppers to find automotive retailers.
Are you ready?