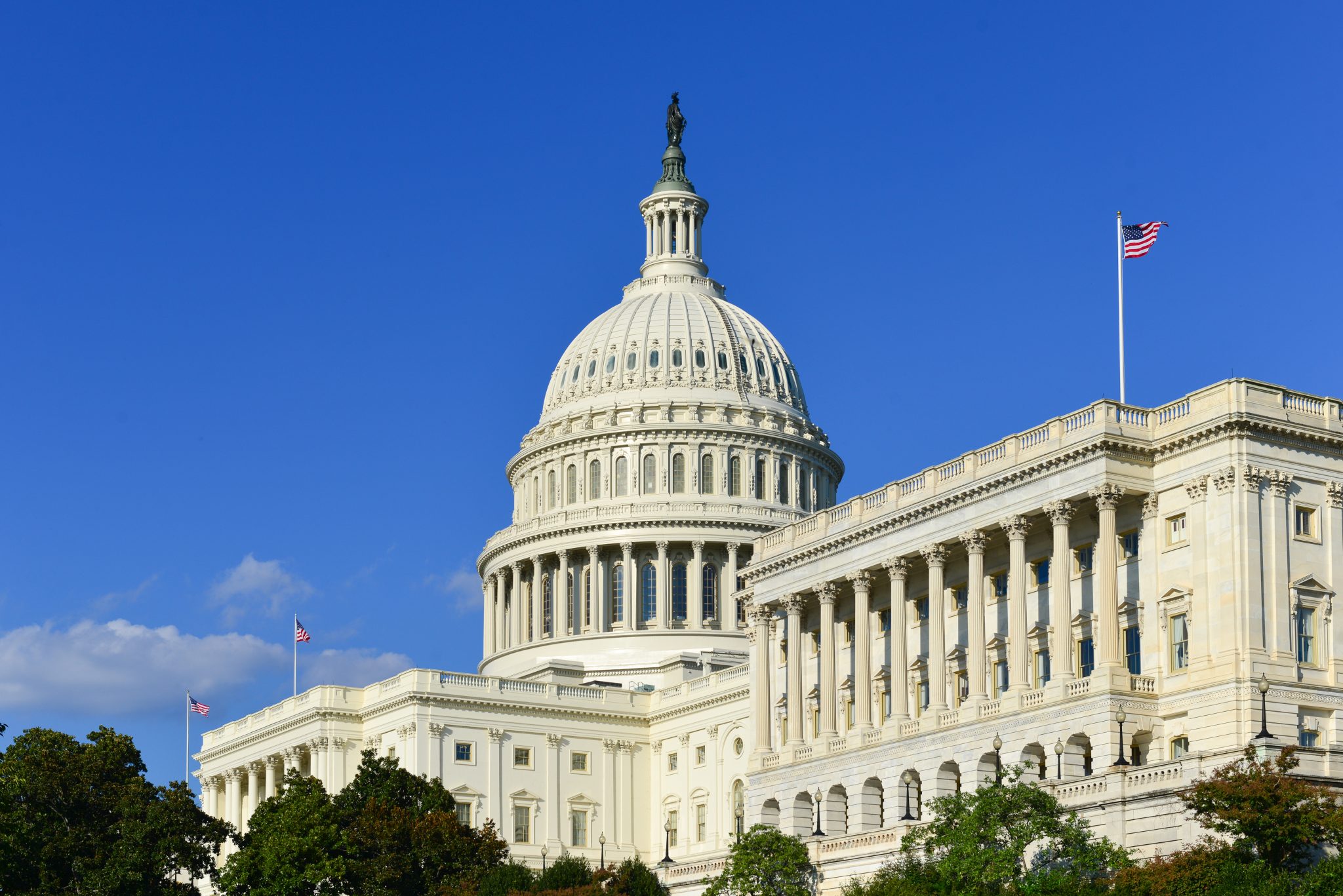 When it comes to compliance, significant attention has been paid to the Consumer Financial Protection Bureau (CFPB). And while this is all well and good, the fact is, there are several other federal, state and local agencies that regulate the retail automotive industry. While the CFPB is often in the limelight, it's likely the other regulations that have a larger impact – both financially and productivity – on the average car dealership.
According to a study fielded in 2012 by the Center for Automotive Research, the average dealership incurred $182,754 annually in federal regulatory compliance costs for regulations relating to employment, business operations, vehicle financing, sales, marketing, and vehicle repair and maintenance. These regulatory costs totaled 21.7 percent of the average dealership's 2012 before-tax net profits, or approximately $2,400 per employee. Regulations pertaining to employment, accounting, and vehicle financing accounted for more than 63 percent of the estimated federal regulatory compliance costs. And this is only the federal regulations. Each state – and local municipality – has its own regulations.
To recoup the $3.2 billion spent on regulatory compliance, dealers implemented every possible avenue of increasing dealership income, including:
cutting their labor force;

raising vehicle prices where possible;

increasing unit sales volume; and,

increasing F&I product penetration.
The resulting economic cost amounted to a $7.7 billion hit across the industry, and a 10,550 reduction in dealership employment. If you broaden the lens a bit, the overall impact on the US economy was estimated at $10.5 billion in lost economic output and more than 75,000 fewer jobs. With the addition of CFPB and newer compliance regulations, it's likely that these numbers have increased significantly in recent years.
Dealerships must comply with roughly 60 specific regulations which are unique to the retail automotive industry. These rules touch a broad range of issues, including environmental, tax and finance rules, and a host of consumer protections. Failure to meet these requirements also has a range of implications, including fines and the inability to receive certain benefits. Some regulations are voluntarily mandated while others are strictly enforced. complying with these regulations also takes various amounts of effort, ranging from a very low effort to a significant time crunch.
Many of required regulations are not unique to the retail automotive industry. Dealerships must also comply with requirements imposed upon any company identified as an employer, a small business, a finance organization, an advertiser, and a retailer. And while not all regulations are onerous or imprudent, the sheer volume does have the average dealer buckling under the burden. Just for grins, let's take a broad look at some of the myriad of regulations impacting a given dealership – and the federal agencies that implement them.
General Regulations
These rules impact anyone who is "in business", has "employees", and makes money. The following requirements cover employees and are under the Labor Department and the Internal Revenue Service:
American with Disabilities Act (ADA) – dealerships with more than 15 employees must accommodate disabled workers and applicants

Employee Discrimination – encompasses a host of rules including:

Age Discrimination in Employment Act

Equal Pay Act

Federal Civil Rights Act

Genetic Information Nondiscrimination Act

Employment Verification Rules – dealerships must verify applicant eligibility

Federal Wage-Hour and Child Labor Laws – covers minimum wage and age limits.

State-by-state requirements apply on top of these laws regarding minimum wage.

IRS/DOL Worker Classification – makes distinctions between "employee" and "independent contractor"

National Labor Relations Board unionization rules – governs unions at the federal level. State regulations vary.

Affordable Care Act – dealerships with more than 50 full-time employees must provide healthcare insurance…or pay a penalty.

Consolidated Omnibus Budget Reconciliation Act (COBRA) – dealerships with greater than 20 employees must offer healthcare for ex-employees and their families for up to 36 months.

Employee Retirement Income Security Act (ERISA) – If a dealership offers retirement or healthcare benefits, then the dealership must provide detailed information, keep accurate records, abide by fiduciary requirements and offer a grievance process.

Family and Medical Leave Act (FMLA) – employee rights for limited, unpaid leave must be clearly communicated and complied with.

Health Insurance Portability and Accountability Act (HIPA)- prevents health insurers from denying coverage due to job change or pre-existing conditions

Uniformed Services Employment and Reemployment Rights Act (USERRA) – applies to the employment and reemployment of our uniformed service members.
Business, Sales and Marketing Regulations
Dealerships are also subject to a host of regulations that impact the 'business' of doing business, including administration, accounting, sales and marketing.
Electronic Records Retention – The IRS determines how long records must be kept.

FTC Safeguards Rule – The Federal Trade Commission dictates this comprehensive written security program to protect customer information

IRS Cash Reporting Rule – The IRS regulates dealerships who receive more than $10,000 in cash.

Mandatory Workplace Posters – notice of employee rights must be prominently displayed.

Office of Foreign Assets Control (OFAC) restrictions – prevents dealerships from doing business with government-sanctioned entities.

FTC Repossession Rule – accounting requirements for repossession of a vehicle

General Corporate and Payroll Tax Compliance – covers the recordkeeping, calculating and filing of corporate and payroll taxes

Federal child support enforcement regulations – requires states to govern liens put on personal property – including vehicles – for overdue child support

DOE/EPA gas mileage guide – Both the Department of Energy and the Environmental Protection Agency require dealerships make this guide available to consumers

EPA emissions certification – again, customers must be provided with this information on new car purchases.

FTC Used Car Rule – "Buyer's Guides" are required on all used vehicles, outlining the car's particulars, and must be available in Spanish if the situation applies

Magnuson-Moss Act – customers must receive information on all warranties

FTC prohibition of deceptive and unfair trade practice – The Federal Trade Commission has broad definitions for deceptive advertising practices

FTC guidelines for fuel-mileage and alternative-fuel-vehicle advertising – again, the FTC wants to insure that vehicles, their fuel mileage and alternative fuel capabilities are clearly communicated

Truth in Lending and Consumer Leasing Acts – Within these Acts, Regulations Z and M address consumer credit and leasing transaction, specifying what information must be included in advertising or within the actual transaction
Vehicle Financing Regulations
Many dealers feel it is these regulations which are the most onerous. Others believe the regulations are pay-back for a few bad actors who chose to conduct fraudulent business practices in the past. Regardless of your opinion, it's these regulations which have had the greatest impact on the retail automotive market.
An example of these far-reaching regulations is the $3 million fine the CFPB handed to auto F&I firm Experian in March. Experian and its subsidiaries were fined for deceiving consumers about the use of credit scores it sold to consumers. Experian developed its own proprietary credit scoring model called "PLUS Score." Unfortunately, the score was merely an "educational" score and was not an actual credit score. Experian claimed that these credit scores were used by lenders to make credit decisions. In fact, the lenders did not use these scores – even though Experian's advertising said they did. Many F&I firms took notice of the ruling – and doubled their compliance monitoring.
Dodd-Frank Financial Reform Law – enacted in 2010 post-recession, this law created the CFPB and granted it unprecedented authority to regulate financial products and services.

Equal Credit Opportunity Act (ECOA) – Regulation B within this act prohibits credit discrimination

Fair Credit Reporting Act (FCRA) – Dealers are restricted in their use of credit reports, impacting customers, job applicants and employees. Approval must be received before a dealer can pull a credit report, and dealers are hampered in sharing this information.

FTC Credit Practices Rule – provides boundaries around co-signees

FTC Privacy Rule – Privacy policies must be clearly visible and prevents sharing of nonpublic information

NHTSA odometer rule – Prohibits tampering of odometers and requires disclosure records for titles
An entirely different set of regulations impact the dealership's service and body shop operations, including environmental, employee health and safety, and vehicle safety. Whether these fixed operations are native to the dealership or are contracted, the regulations still fall within the dealership footprint and are ultimately the dealer's responsibility.
While simply scrolling through this list of regulations can make the average person's head spin, they are a fact of life. Couple these with various state and local requirements and a dealer principal might throw up their hands in frustration.
The Trump presidency has signaled a desire to reverse many of these regulations, but undoing that giant ball of yarn will take time. And keeping some of these rules may prove prudent. At the end of the day, it's best to embrace these regulations and make the most of them. Use them as a marketing tool to demonstrate your commitment to your customer. In the end, a dealer's response to regulations can either mean more dollars in the pocket, or thousands lost in legal fees.