J.D. Power
announced 
Dave 
Habiger
as 
new President and CEO, of
the global leader in consumer data & analytics, effective immediately. 
Habiger
 will oversee the global strategic direction and
 business strategy in the 
Americas, Europe and Asia Pacific
. In his new position he will encourage 
the development of the company's short-and long-term business strategy and execution
 bringing forth his talents in hopes to
 furthering the company's social and corporate mission. 
Dave Habiger takes on this position after former CEO and President, Finbarr O'Neill, announced his retirement in October of 2017. Finbarr expressed confidence in his predecessor stating"J.D. Power is fortunate to have a leader and operator of Dave's caliber to execute on this next phase of transition and growth,".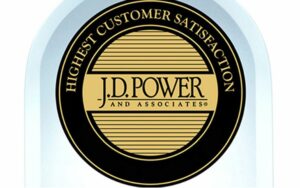 Habiger, 49, has an extensive and impressive history in the technology sector where he has lead various companies and teams. He served as CEO of multiple public companies listed on both the NASDAQ and New York Stock Exchange (NYSE). He was also CEO of NDS Group, a television software and security company; and President and CEO of Sonic Solutions.

His professional experience will be highly used as he moves forward with JD Power and his excitement for the company's future is evident as he recently said, "Now, as the company reaches key inflection points, I look forward to working with J.D. Power's strong management team while bringing my prior experience to further maximize the potential of its digital strategy and push into the consumer market."