CHICAGO, January 17, 2018 — LotLinx, the industry's #1 Automotive AI, today announced Gee Leung has joined the Company as Chief Operating Officer. Leung has been a trusted advisor to hundreds of digital media and technology companies over a career spanning multiple decades. He has had the privilege of working with some of the most exciting companies in the world, from the largest global technology leaders to rapidly growing companies at the cutting edge of innovation. Leung joins LotLinx at a pivotal time in the Company's development as it transitions from an innovative start-up to an established technology leader in the automotive digital marketing sector.  He brings a unique view of best practices across a wide range of companies to help LotLinx continue to deliver on its mission of driving dealership success.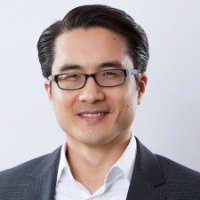 Leung began his technology banking career in the late 90s and had a front row seat during the early internet technology boom. Most recently he served as Partner at AGC Partners, one of the leading boutique technology investment banks in the country. Prior to AGC, Leung held senior banking positions at both MESA Global as well as Montgomery & Co. Earlier in his career, he was a technology M&A banker at Friedman Billings and prior to that was a part of the technology investment banking team at Citigroup.

Leung will work out of LotLinx' newly expanded Chicago headquarters.
"We are extremely pleased to add Gee's caliber of experience to the team," says Len Short, Founder of LotLinx. "I've known Gee a long time and he has an unparalleled insight into what drives success for technology companies. I am confident his energy and dynamic background will resonate with our customers, and our team will greatly benefit from his skill set and unique perspective."
"I have been covering the automotive digital marketing sector for years and have always admired LotLinx for its innovation and dedication to the dealer," says Gee Leung, Chief Operating Officer of LotLinx. "Len and the team have built something special, creating a platform that's truly revolutionizing the way dealers and OEMs conduct digital marketing. I'm excited to bring my expertise and background to LotLinx, and look forward to helping our customers and partners succeed."
LotLinx continues to add digital marketing and automotive industry veterans to the team following the recent additions of VPs Bob Sherman and Kim DePalma. In addition, LotLinx recently enhanced its Accelerated Mobile Pages (AMPs) to provide dealerships with high-conversion VDPs that improve the user experience for mobile shoppers. LotLinx leverages the power of Automotive AI to give dealers data-driven digital strategies and continues to develop best-in-class tools to convert high-quality sales leads and optimize website conversions on a VIN-specific level. To learn more please visit www.LotLinx.com