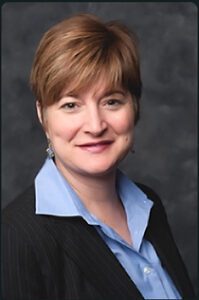 Norcross, GA, – APCO Holdings Inc., an innovative dealer solutions provider and administrator of vehicle service contracts sold by franchised and independent auto dealers throughout the U.S., announced the addition of Anne Bélec to its board of directors.
"Anyone who is fortunate enough to have crossed paths with Anne knows her as one of the most highly-effective leaders and marketing experts in the automotive industry," said Larry Dorfman, Chairman of APCO Holdings, parent company of the EasyCare and GWC brands. "We are really excited and honored to have her join our Board of Directors. Her presence on the team will undoubtedly accelerate the fulfillment of the goals we have set for helping our customers succeed and our company continue to claim our place as a major player in the dealership solutions industry."
Bélec brings extensive experience in brand management, including 24 years with Ford Motor Co., where she was Director of Global Marketing for Ford, President and CEO of Volvo Cars of North America, and President of Sales Operations for Volvo Car Corp. in Sweden.
"I bring experience in a variety of roles, including field experience, interacting with dealers and managing a global brand," Bélec said. "The ultimate goal is growth, obviously, but it's also positioning EasyCare, GWC, Covideo and SAVY, the APCO Holdings brands, as the preferred choices for consumers and dealers. We want the relationship with the dealership to be one where they want to work with us because they believe it is the best product for their customers."
"This is a very progressive company that has been continuously improving its offerings to assure it delivers leading-edge services as well as technology to the auto industry. I'm excited to be a part of it and lend whatever expertise I can to the overall success of the organization and our customers," added Bélec.