Welcome to this episode of The Friday 5 with Steve Greenfield, Founder and CEO of Automotive Ventures, an auto technology advisory firm that helps entrepreneurs raise money and maximize the value of their companies.
Well, the show must go on, and this week Mike Stanton, the CEO of NADA reiterated that the NADA Conference is still on in Las Vegas in mid-March. I'm looking forward to seeing a number of you out there.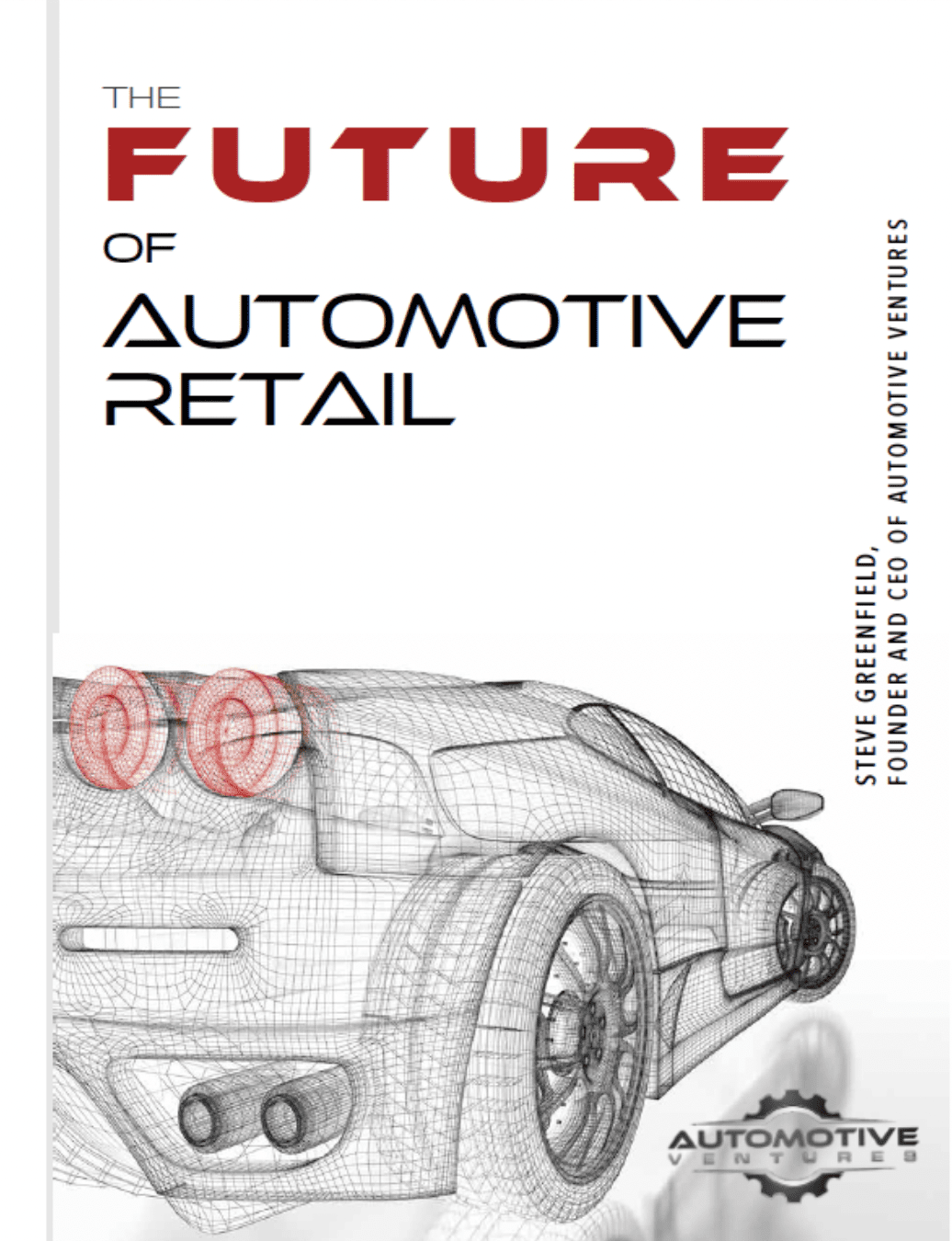 Just ahead of NADA, my new book will be out, titled The Future of Automotive Retail. In the book, I overview the various themes that are most likely to impact auto dealerships' businesses over the next 5 to 10 years, and I attempt to provide some practical advice on how to prepare to weather upcoming disruptive forces.
For all of you who tune in to the Friday Five, I'd be thrilled to send you an advance copy of the book, just click here.
In electric battery news this week, Factorial Energy raised $200 million dollars to help fund further development and commercialization of its advanced solid-state battery for EVs.
Automakers Stellantis and Mercedes-Benz led the round for three-year-old Factorial Energy.
Factorial is one of several U.S. battery start-ups attempting to commercialize solid-state technology, which promises to reduce the risk of battery fires and extend driving range. Most of these batteries use a solid-state electrolyte in place of liquid solutions that are potentially more flammable.
In further battery technology news this week, Addionics has raised $27 Million dollars in funding to scale up the development of next-generation batteries with Smart 3D Electrodes. The funding round was led by Deep Insight, and included both Catalyst Fund and Delek Motors.
Additional investors include Novelis, Magna International, JX Nippon Mining & Metals, Union Tech Ventures, 8090 Partners, GITV, Talcar, Bridges Israel impact investment fund, and Doral Energy Tech Ventures. Existing investors that participated in the round include Next Gear Ventures and Vasuki Global Tech Fund.
Addionics claims that its chemistry-agnostic technology unlocks improvements across all key battery characteristics, meeting rising global demand for low-cost, high-performance energy storage solutions.
Smart 3D Electrodes improve the cost and performance of batteries with any chemistry – existing or emerging.
And finally, in autonomous vehicle news this week, May Mobility, a self-driving shuttle startup backed by the venture arms of Toyota and BMW, raised $83 million dollars in its largest funding round to date.
The Series C funding round was led by Mirai Creation Fund, which is part of SPARX Group. New investors included insurance company Tokio Marine, and Toyota Tsusho Corporation, Toyota's trading arm.
May Mobility has raised $166 million dollars in total and says it has provided more than 300,000 revenue-generating rides.
The U.S.-based company operates 25 vehicles in nine cities including Arlington, Texas, and Hiroshima, Japan.
Over the next two years, May Mobilty will use the money to advance its self-driving software to the point that it can remove human safety drivers from shuttles and replace them with remote supervisors who can monitor several vehicles at once.
Increasing the ratio of robotic cars to humans will allow May to become profitable.
May sells its low-speed shuttle services to cities and businesses, rather than pursuing a robotaxi model pursued by more deep-pocketed peers like Waymo and Cruise.
Companies To Watch!
Every week we highlight interesting companies in the automotive technology space to keep an eye on. If you read my monthly industry Intel Report, I showcase a few companies each month, and we take the opportunity here on the Friday Five to share some of those companies each week with you.
Today, we have three companies to watch: ChargeLab, Kindred Motorworks, and Bcomp.
ChargeLab has built an operating system for EV chargers. They connect charging infrastructure anywhere you find electric vehicles.
ChargeLab gives building managers, installers, and EV charger manufacturers all the tools they need to deploy smart EV infrastructure.
Whether you're installing 1 charger or 1,000 — ChargeLab is the best platform to connect and control your EV chargers.
Check out ChargeLab, at ChargeLab.co.
Kindred Motorworks is a provider of motor work services intended to modernize vintage cars.
The company's services provide new features such as disc brakes and Bluetooth sound systems, without impacting the car's classic designs, enabling customers to experience new modern cars made out of vintage vehicles.
Check out Kindred Motorworks at www.KindredMotorworks.com. 
Bcomp's unique approach is to apply the latest composites knowledge to natural fibers  – their proprietary reinforcement solution powerRibs and their ampliTex technical fabrics have ongoing development projects with global automotive OEMs as well as within commercial aerospace.
Their solutions enable exceptional weight- and plastic reduction while improving crash behavior and enabling novel design opportunities.
Check out Bcomp at www.Bcomp.ch.
——————-
People often ask me why I'm affiliated with CBT News.
Besides having an outstanding, extremely talented, and hardworking team up here at the studio, I greatly appreciate the valuable role that CBT News plays in the automotive industry.
Every day, I eagerly look forward to my morning email from CBT News to ensure I'm getting the most up-to-date and relevant information on the industry.
I encourage you to tune in to CBT News to ensure that you're getting the automotive news that matters.
——————-
So that's your weekly Friday Five, a quick wrap-up of the big deals in the automotive technology space over the past week.
If you're an early-stage automotive technology entrepreneur looking to raise money, or an entrepreneur who is trying to decide whether and when they should raise money or sell their business, I'd love to speak with you.
Thank You For Tuning into CBT News for this week's Friday Five, and we'll see you next week!
---
Did you enjoy this podcast episode of The Friday 5? Please share your thoughts, comments, or questions regarding this topic by submitting a letter to the editor here, or connect with us at newsroom@cbtnews.com.
Be sure to follow us on Facebook and Twitter to stay up to date or catch up on all of our podcasts on demand.
While you're here, don't forget to subscribe to our email newsletter for all the latest auto industry news from CBT News.